Carnitas is pork, typically taken from the shoulder part of the pig. Cook it low-and-slow and you'll get deliciously tender Carnitas that you can use for some wicked tacos and burritos.
Here's what two pounds of pork shoulder looks like: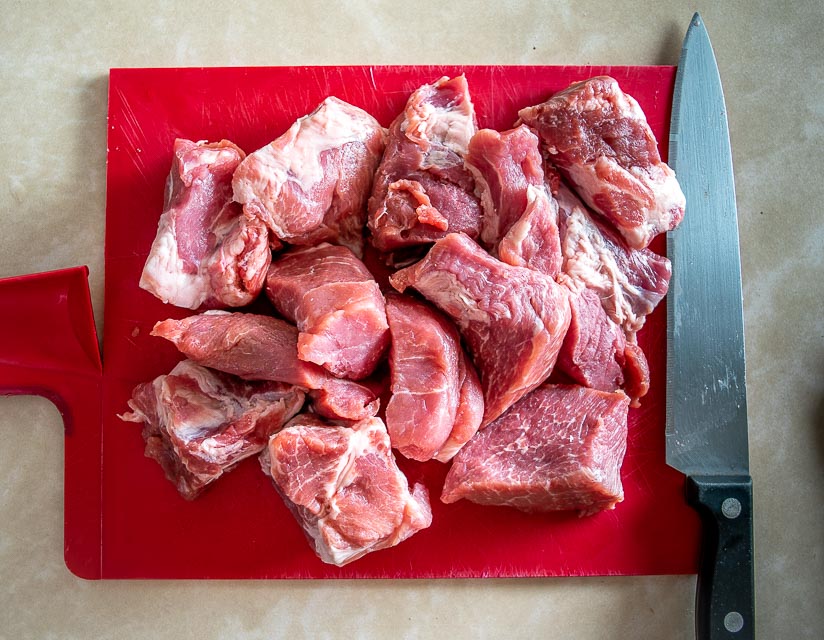 See the white bits that are strewn throughout the meat? That's the fat and it will help keep the pork moist during the extended cooking process.
A typical cooking time for Carnitas is 3 hours in the oven at 300F. For example, here's what this Carnitas recipe looks like after 3 hours: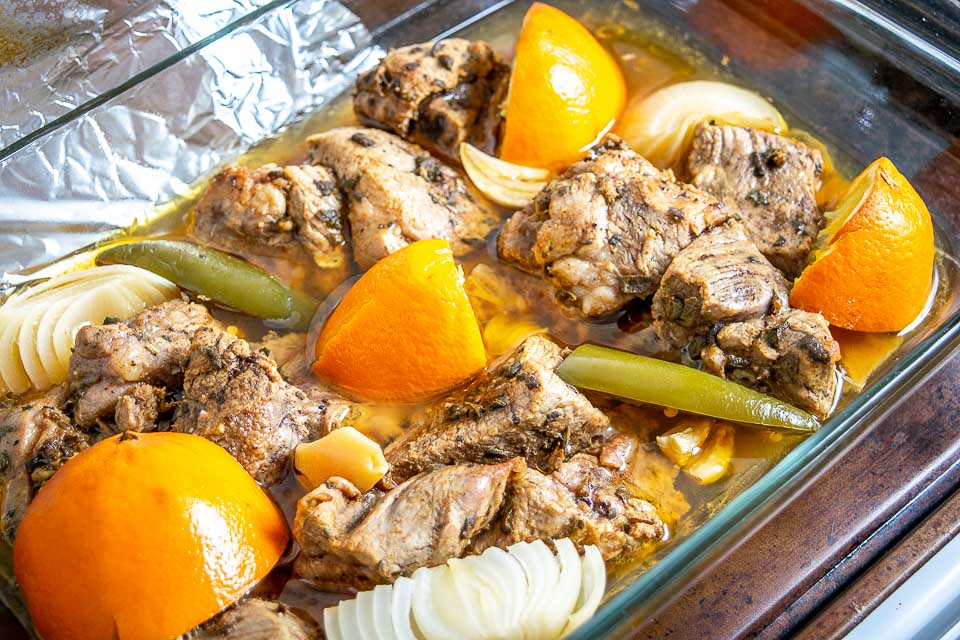 Those big chunks are so tender they nearly break apart on their own!
Pork shoulder is a heavily worked part of the pig, so it will need time for the connective tissues to break down. You can confirm this by taking a bite at the 90 minute mark -- most likely it will be tough and chewy, but an hour or so later you'll have delicious fork tender chunks of Carnitas on your hands.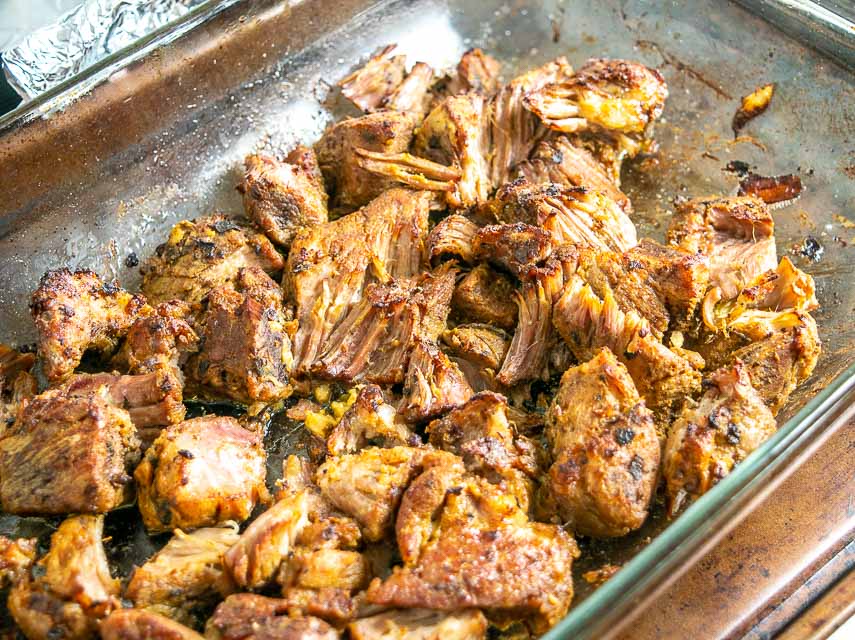 Keep in mind that traditional recipes will cook the pork in lard. That is certainly one way to keep it moist and tender, but that isn't really a sustainable method for me.
So I will typically cook it low-and-slow in the oven, with a backup option being the slow cooker method.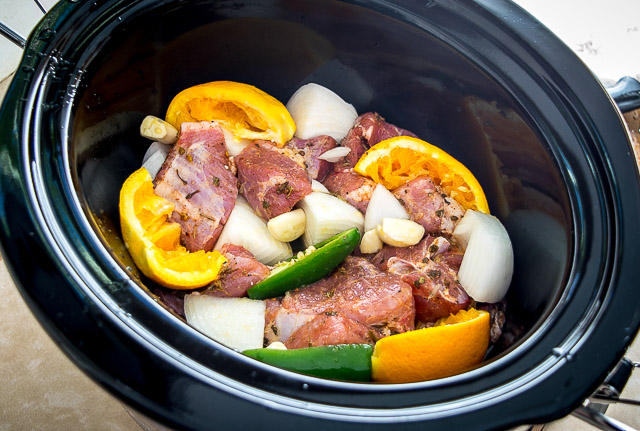 One trick to keep in mind is giving the pork shoulder a quick brine before cooking. Let it rest in a saltwater mixture and you'll get a noticeable bump in flavor -- even a measly hour can make a significant impact so give it a try if you have the time. More info here.
But the brining step is optional because after you cook the pork low-and-slow you'll have a secret weapon in the resting liquid in the pan.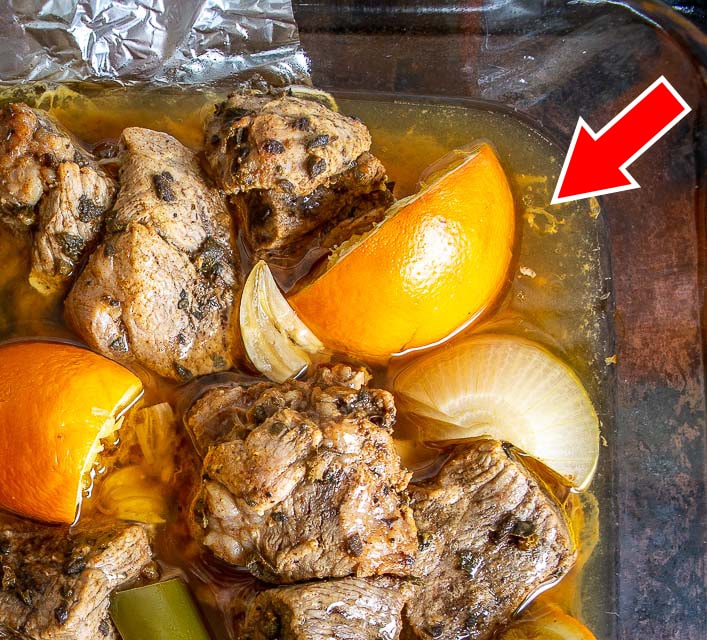 This liquid has an incredibly savory flavor and you can drizzle it back over the pork chunks once you shred them.
You can also optionally crisp up the Carnitas underneath the broiler for 5-10 minutes.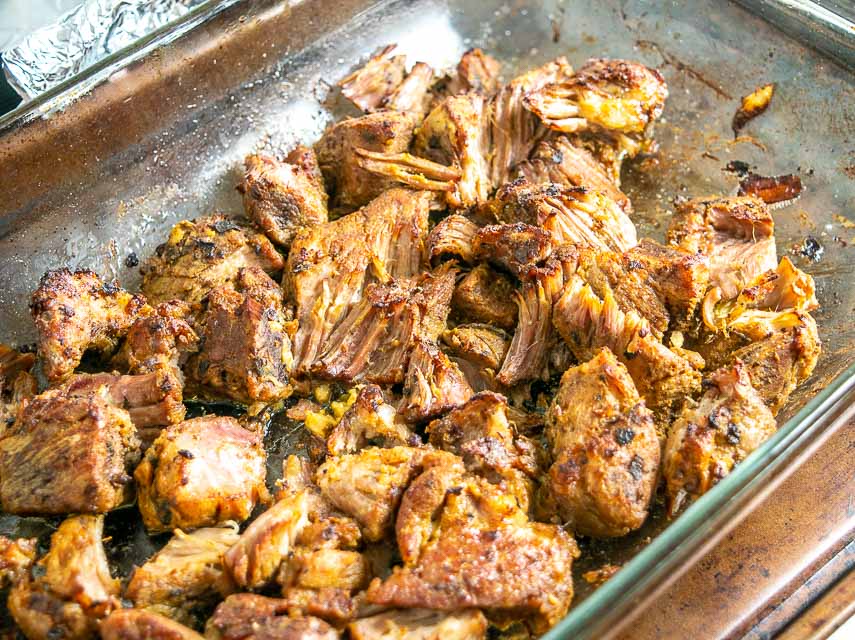 And of course, if you serve your Carnitas with a freshly made Salsa Verde then all will be well in the world.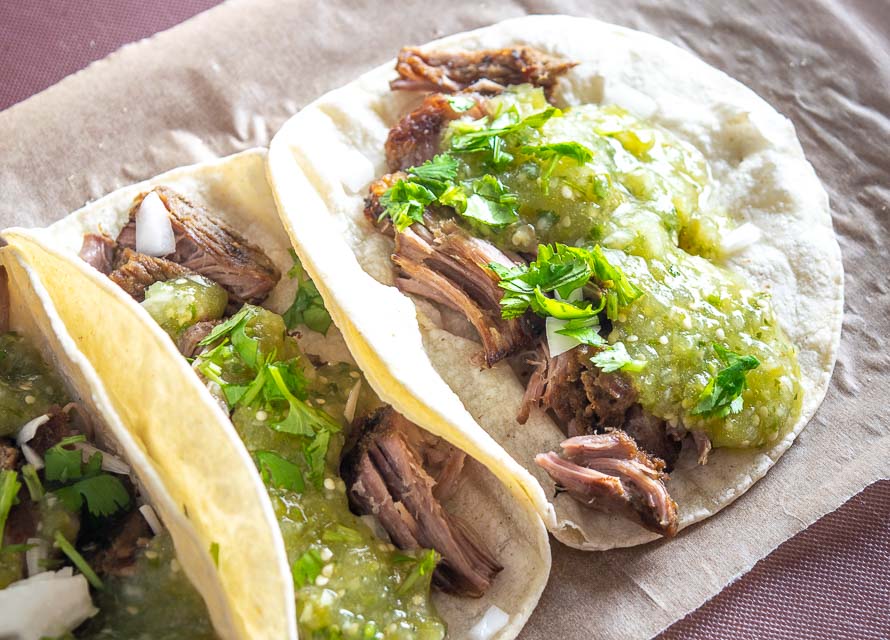 Okay, I hope this solves Carnitas for you! Keep an eye out for pork shoulder at your local grocery store -- you'll find it sold in 1-3 lb. chunks and you'll be quite happy with the price as it is inexpensive in most areas.
For reference, here the two Carnitas recipes mentioned in this post:
Low-and-Slow Carnitas Recipe with a Quick Brine
Buen Provecho.
To get up-to-date recipes follow me on Instagram, Facebook, or Pinterest.
Still hungry?!
Want to receive Mexican Please recipes via email when they are posted?  Sign up below to subscribe.  All recipes are spam free.