Wondering what kind of meat to use for your Carne Asada? Skirt steak and flank steak are the two most popular choices and both are great options!
But keep in mind that Carne Asada broadly translates as "grilled beef", and that leaves plenty of room for interpretation, mostly dependent on how much your taqueria is charging for their Carne Asada tacos 🙂
Skirt and flank are thin cuts that will cook quickly and give you loads of beefy flavor -- that's a tough combo to turn down when you're making Carne Asada at home!
Here's what a single pound of skirt steak (Arrachera) looks like: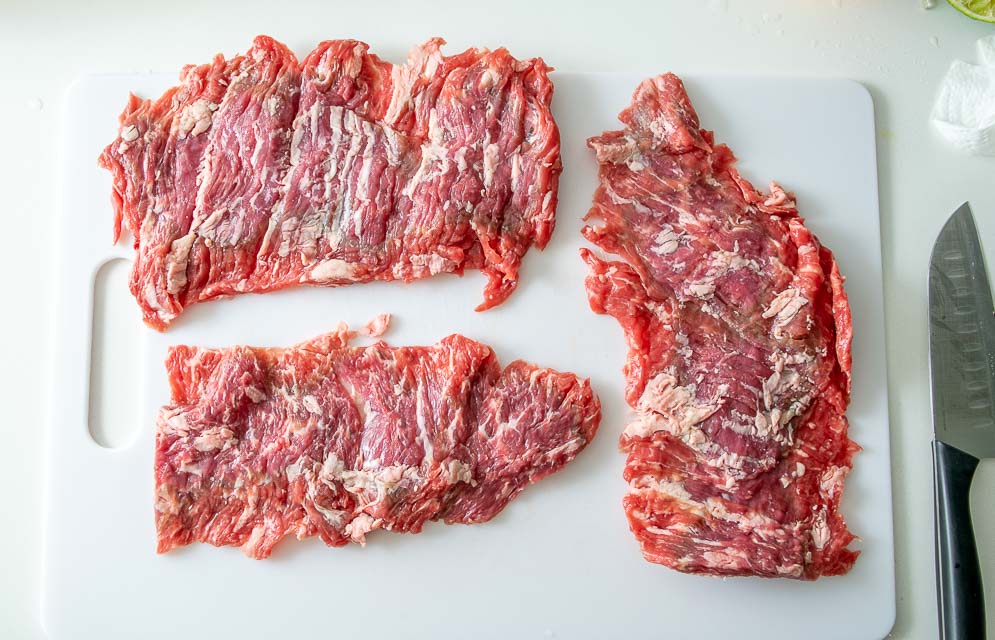 This will already be quite thin, somewhere around 1/4", but if you have any thicker parts you can always pound it down further.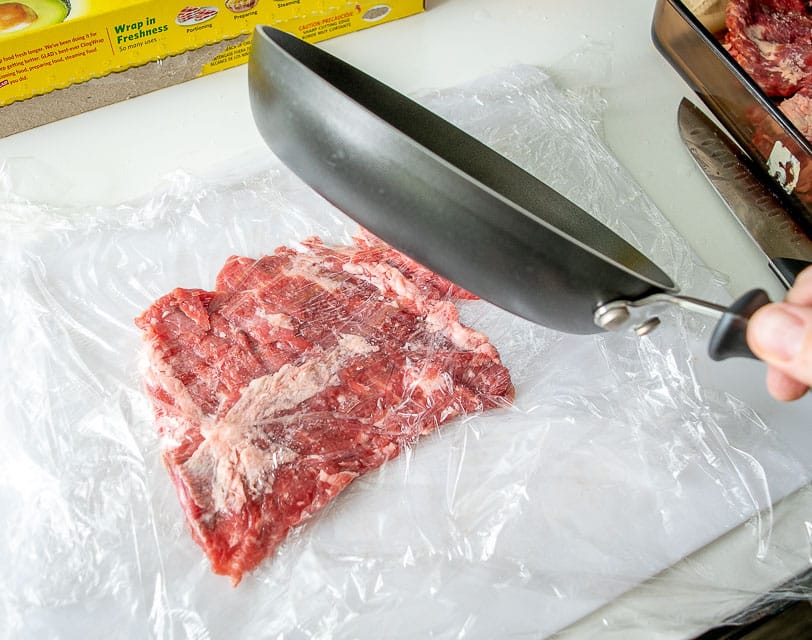 Simply cover it with plastic or parchment paper and use a skillet (or mallet) to pound it down to an even thickness. This will ensure it cooks evenly -- and fast too!
For example, in these Carne Asada Tacos the meat only needed a couple minutes per side on the grill: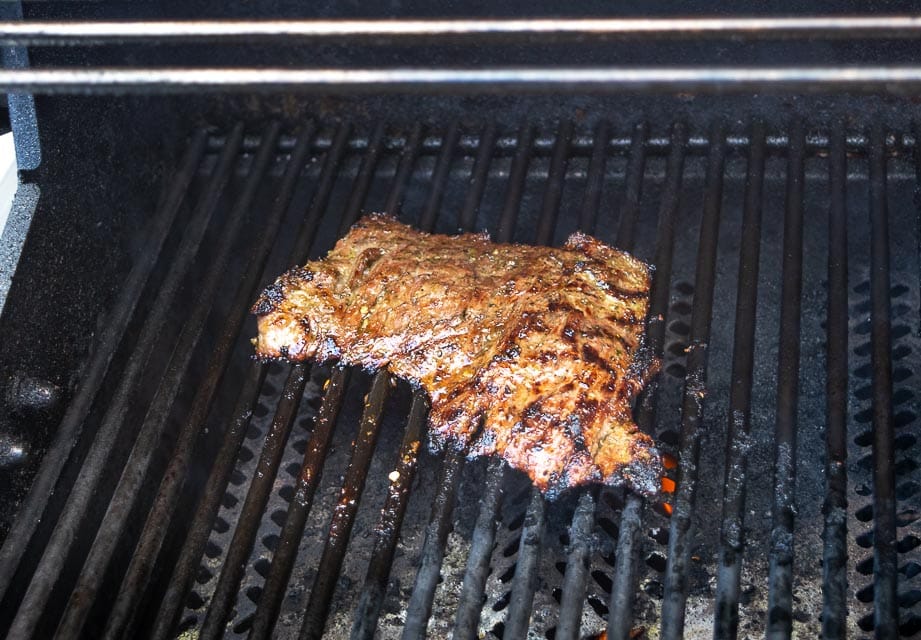 And in this Express Carne Asada recipe I used a preheated cast iron skillet to cook the meat: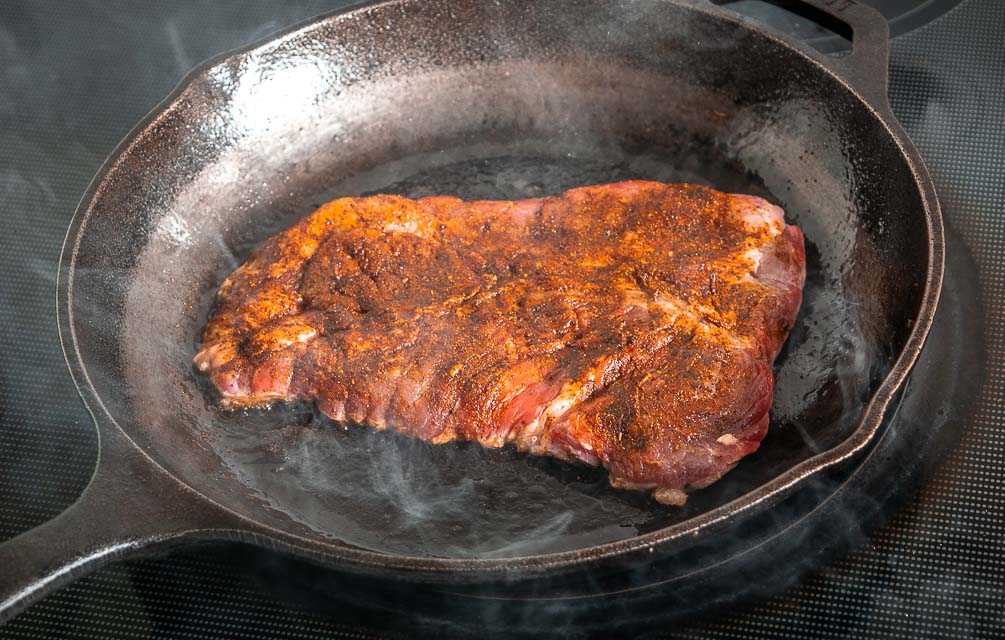 And it only took 2-3 minutes per side to get the skirt to medium rare (130-135F).
That quick cooking time combined with a big, beefy flavor makes skirt one of the most popular cuts for Carne Asada.
Boneless short ribs will also tick those boxes and a few months ago I was making these Short Ribs Carne Asada quesadillas: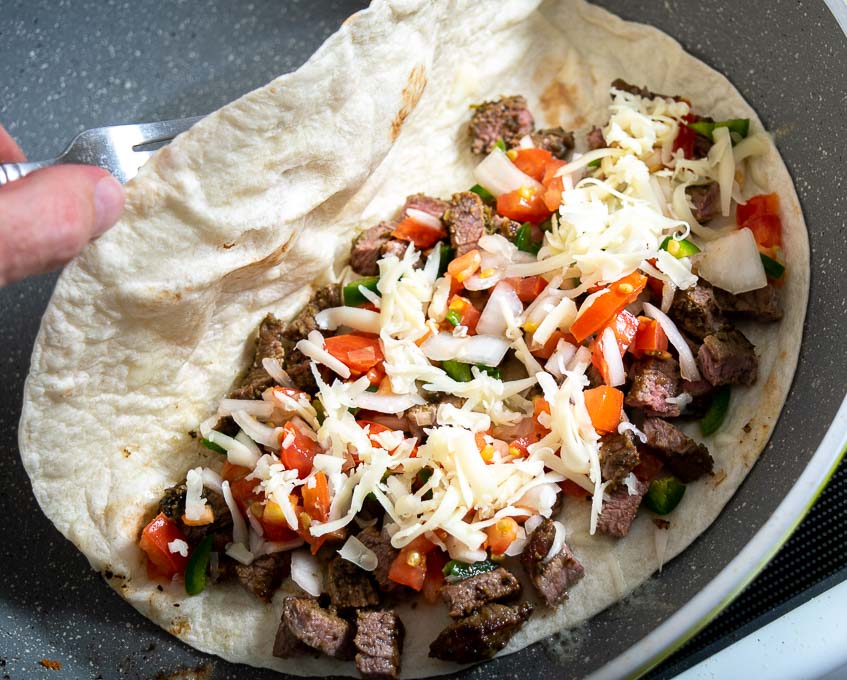 The boneless short ribs were sliced a little thicker than skirt steak, but they still cooked in a matter of minutes.
I used a cast iron pan and it took about 3 minutes per side: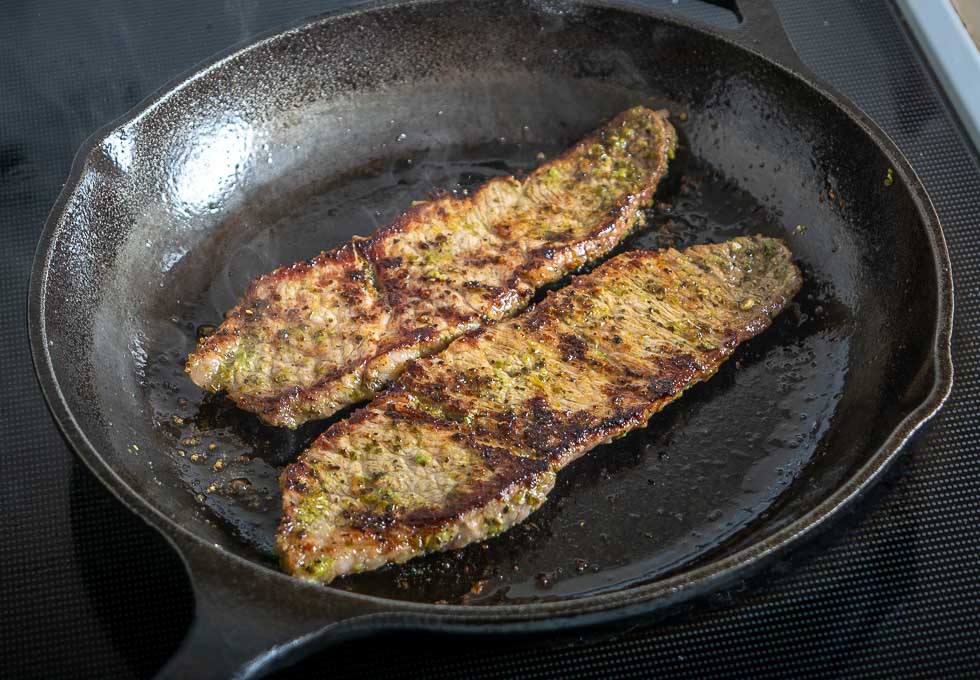 Once cooked, be sure to let the meat rest for a few minutes, and then cut it against the grain: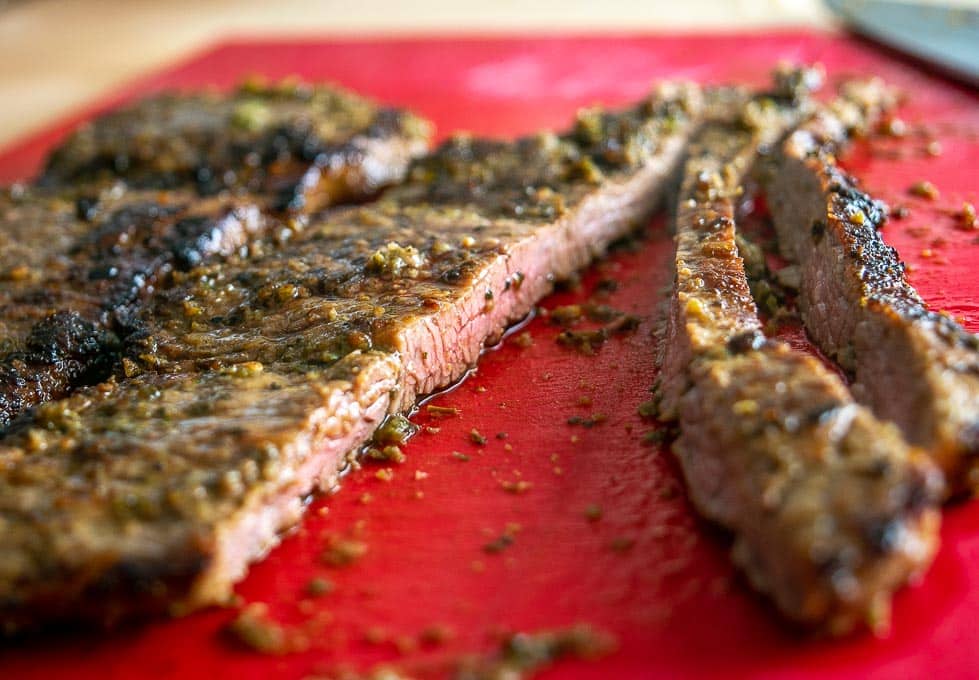 Cutting against the grain will ensure you don't get a mouthful of long, chewy strands.
I also recently made some delicious Tacos de Alambre using boneless short ribs: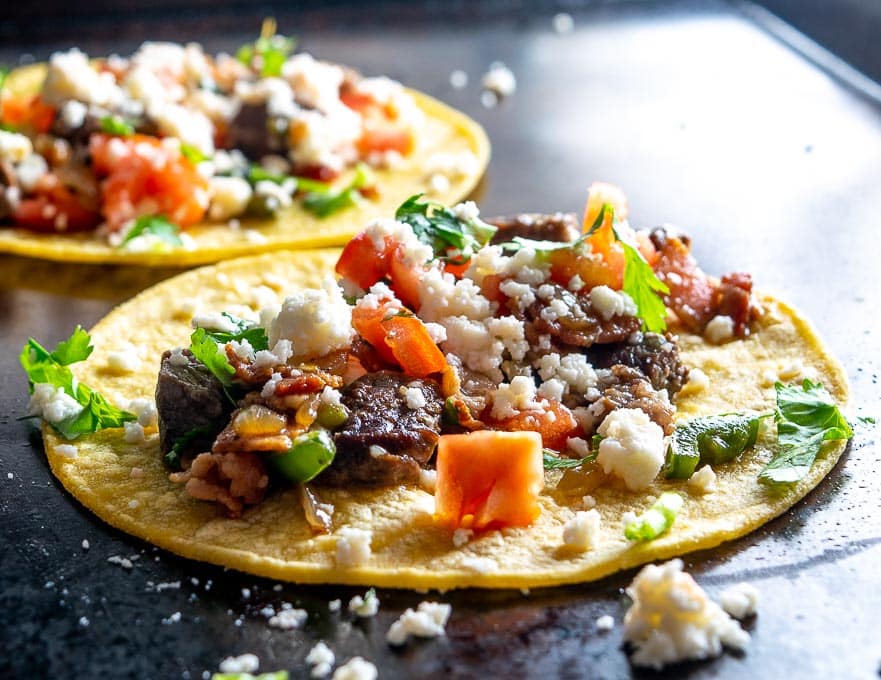 You can cook flank steak in a similar manner, but I've gotten used to using skirt steak and short ribs so I don't have any flank steak recipes on the site yet -- sorry!
But I hope this post gave you some good ideas for your home cooking. Keep some skirt steak in the fridge and you'll always be just a few minutes away from some delicious, home-cooked Carne Asada 🙂
Here are links to the recipes mentioned in this post:
Buen Provecho.
To get up-to-date recipes follow me on Instagram, Facebook, or Pinterest.
Still hungry?!
Want to receive Mexican Please recipes via email when they are posted?  Sign up below to subscribe.  All recipes are spam free.