Our free Mexican Cooking Crash Course is now available!  To check it out you can click the Crash Course tab in the top menu bar (or click here) but I will also go over some tips in this post to ensure you get the most out of it.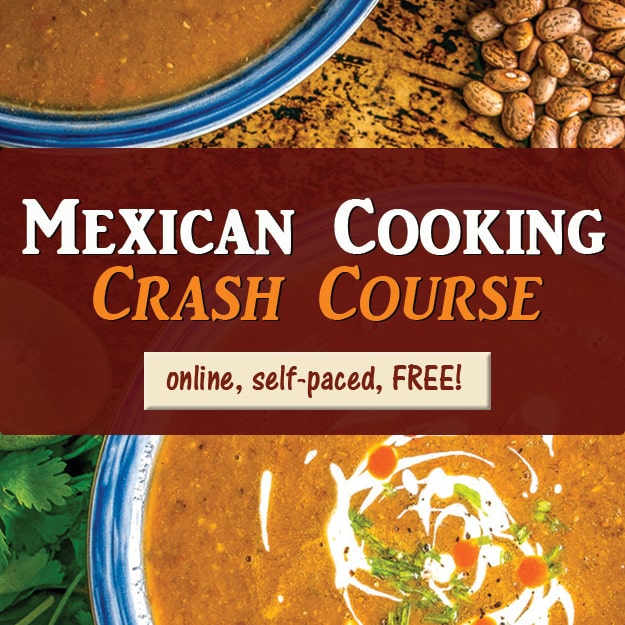 The Course is designed to quickly get your home kitchen pumping out the best Mexican food in town.
There are 27 authentic recipes spread out over 8 Modules in the Course.  Your job is to make one recipe from each Module — do that and your home kitchen will be forever transformed!
In addition to the recipes, there are dozens of tips and tricks that will help accelerate the process -- like the tendency for chili peppers to get hotter as they get smaller.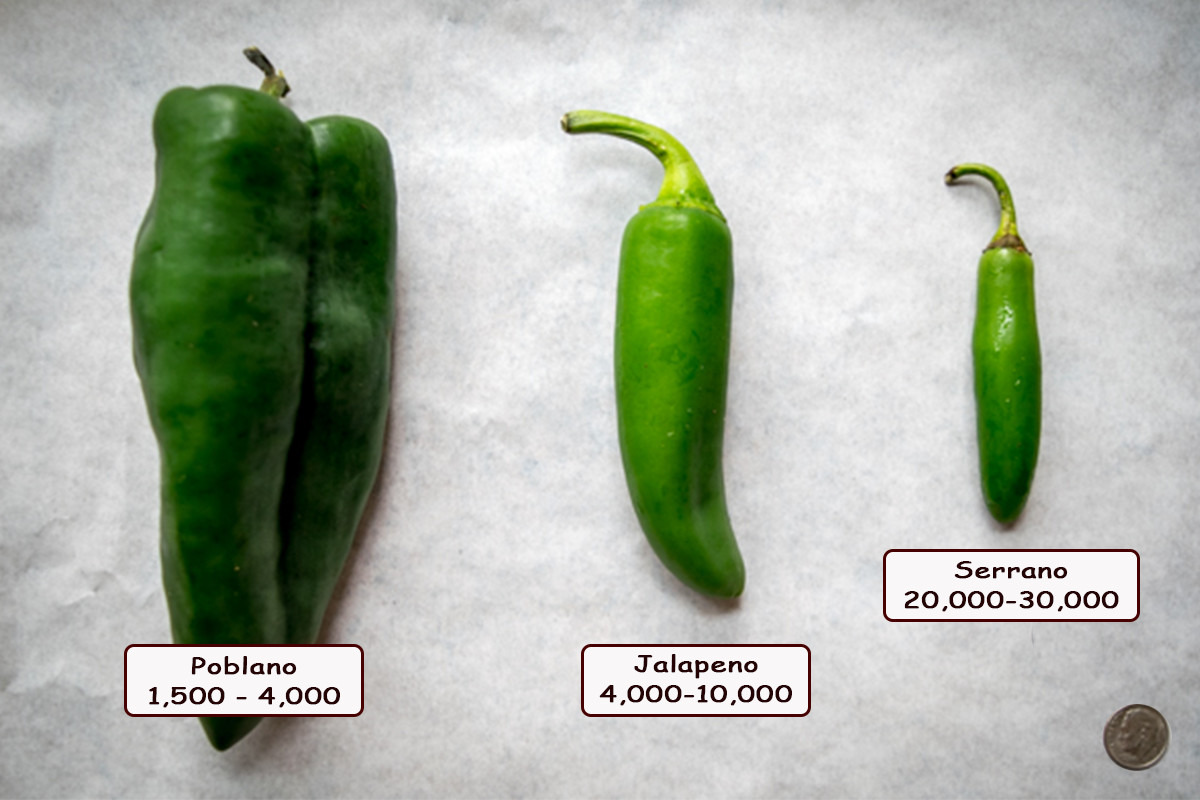 Going through the Course sequentially ensures you have all the basics down for the more advanced recipes.
Here's a sneak peek at the content table: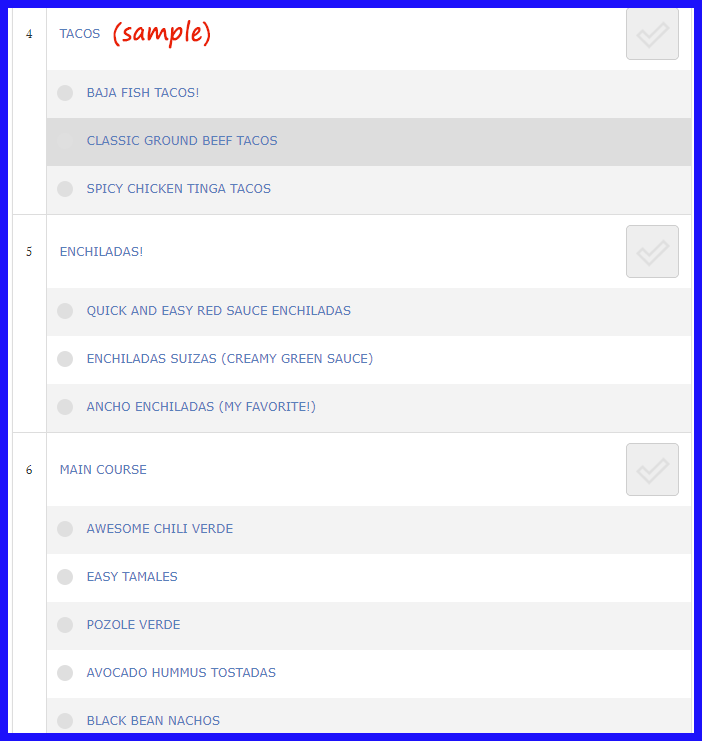 Be sure to take the Quiz at the end of each Module to confirm everything you just learned.
Yes, there are Quizzes!  Here are some sample questions: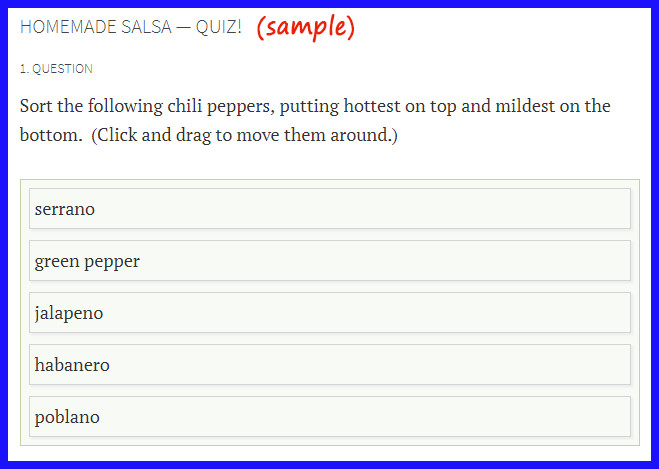 And yes, the Crash Course is free!  Click here to check it out, and please consider social sharing this page so others can benefit from it.
I'm always trying to make the Course better so feel free to get in touch if you have any feedback on it!
Buen Provecho.
Still hungry?!
Want to receive Mexican Please recipes via email when they are posted?  Sign up below to subscribe.  All recipes are spam free.