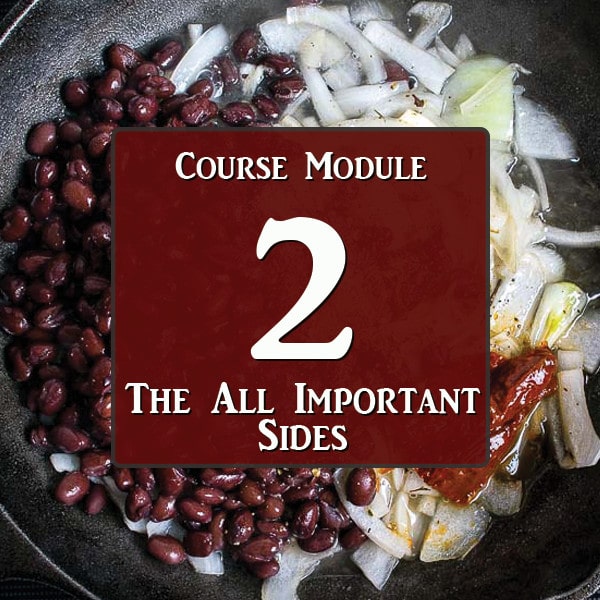 Your kitchen is now capable of producing authentic Mexican Salsas, well done!
This Module will focus on a collection of side dishes that have the potential to become your new best friends.  Sure, they do well when accompanying a main dish, but if you get comfortable making these sides then you'll always have the option of whipping up some delicious on-the-fly meals.
Combine the knowledge you obtain in this Module with your newfound Salsa expertise and your kitchen will get an instant lifelong upgrade.  There's nothing more comforting than opening up the fridge and seeing possibilities everywhere.  Things like...
Black Bean and Guacamole Tostadas
Pico de Gallo and Cheese Quesadillas
Avocado Salsa Verde
All made in a  matter of minutes and significantly better than anything you can get from your local taco joints.  (And cheaper too!)
Ready to get started?
Below you'll see the Module table containing all the recipes we'll be making.  As with the rest of the Course, the Module table is designed to be taken sequentially.   Simply click on the first recipe (Beans) to get started.