There's lots of leeway in Mexican cuisine when deciding on which beans to use, so don't sweat it too much!
Here's a pic of the three varieties I use the most: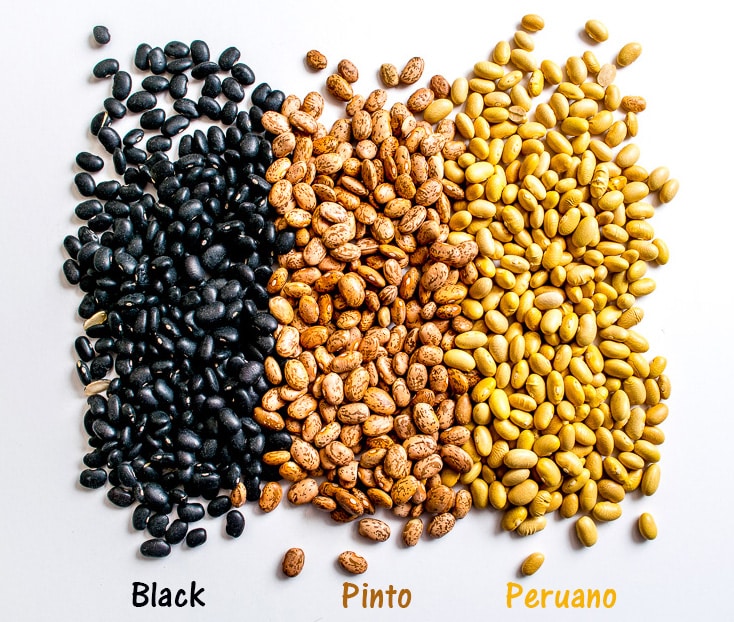 You'll probably see me us Black beans most often. I find them to be a little milder and that works for my palate.
I use them in this Refried Beans recipe and they are dee-licious.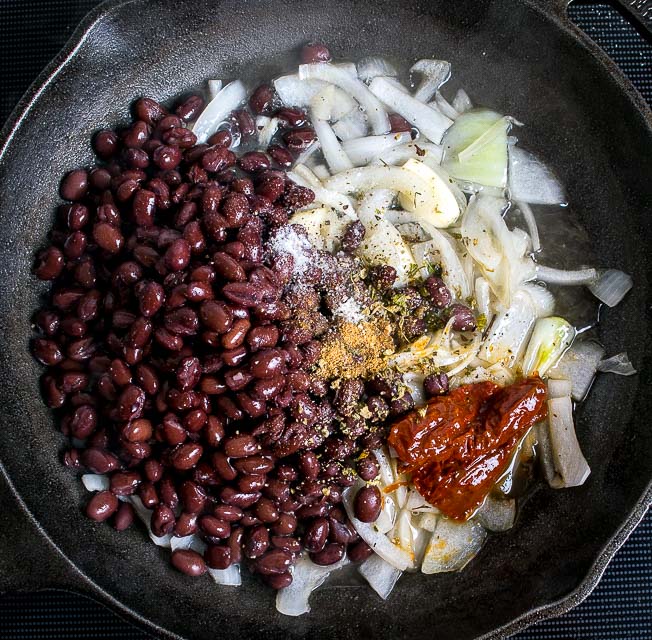 But here's the thing...
When you're flavoring beans with onion and chipotle then the choice in variety becomes less crucial.
Yes, your palate will discern between Black and Pinto when eating them on their own, but when loading them up with flavor I consider them to be interchangeable.
So in most cases when you see me use Black beans you could substitute Pinto beans and get an equally good result.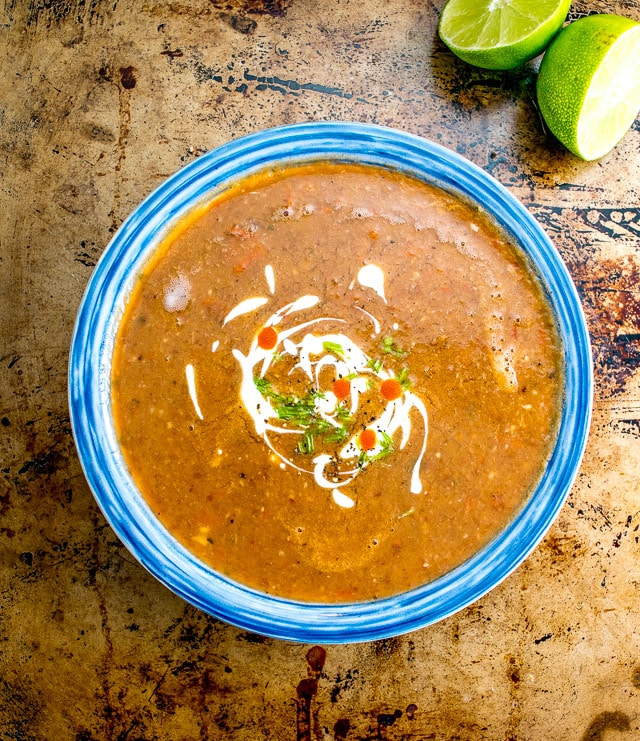 Peruano beans are the other variety I use quite a bit.
You'll also see these referred to as Canary or Mayocoba beans. More info on Peruanos.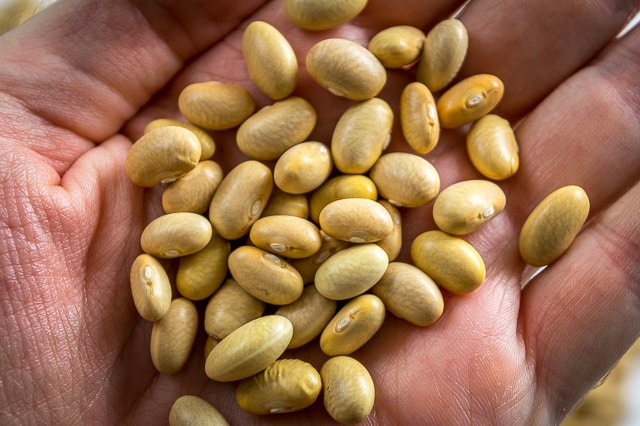 These are mild, buttery beans that are wildly popular in the Vegetarian realm.
And while you can substitute them for Black or Pinto, I'm in the habit of using them when I want more bean flavor. In other words, if I had to pick one variety to eat on its own I would choose Peruanos every time.
They also make delicious, creamy refried beans -- I will sometimes just mash 'em up in a bit of lard and they are wonderful.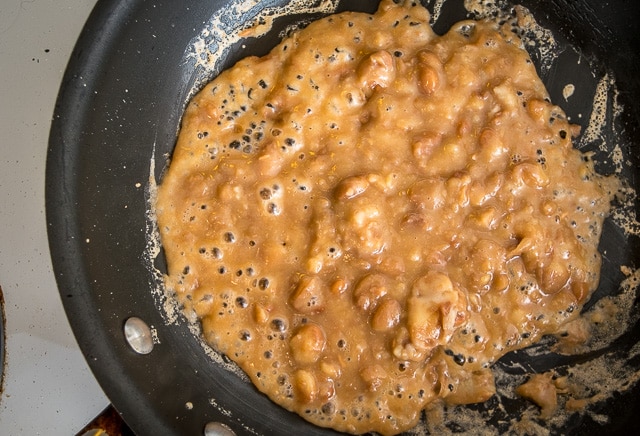 And since I'm frequently eating these Peruano beans without much accompaniment, I'm more likely to cook them from scratch than Black or Pinto beans.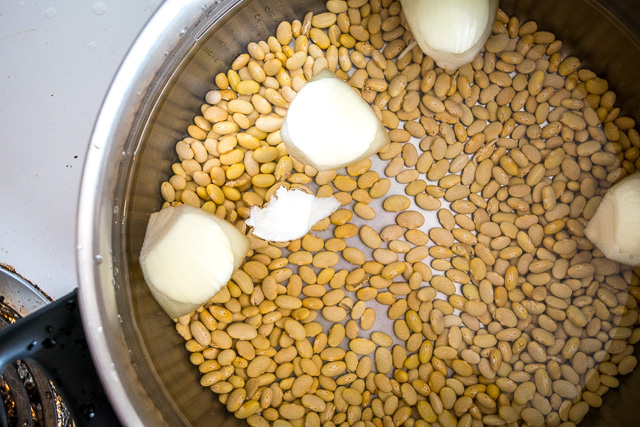 Simmer them off in some lard and onion for a couple hours and you'll be a happy camper! Just don't forget to add salt 🙂 More info on making pot beans.
Don't get me wrong though...
I don't always cook beans from scratch. When making a dish with lots of competing flavors I will frequently just grab a can of cooked Black or Pinto beans from the pantry.
Some peeps get mad at me when I use canned beans, but they work fine for flavorbomb dishes like these:
Chipotle and Cheese Bean Dip
Black Bean Nachos
Charro Beans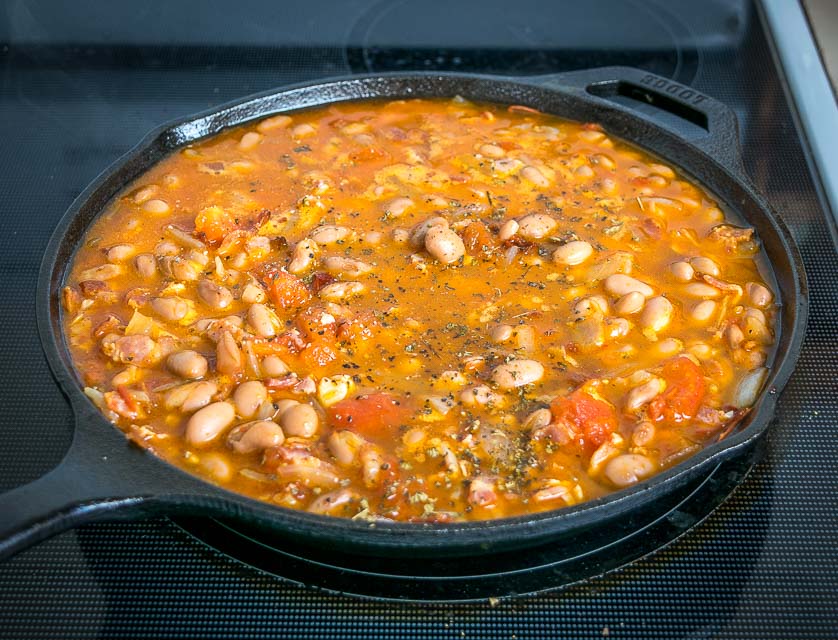 Okay, I hope this post gives you an urge to expand your bean repertoire! Keep these three varieties on your shopping list and you'll add some quick, satisfying meals to your arsenal.
I'll put links below with relevant info, but feel free to get in touch if you have any other questions.
More Info on Peruanos
Making Pot Beans
Flavorbomb Refried Beans
15 Easy Bean Recipes
Buen Provecho.
To get up-to-date recipes follow me on Instagram, Facebook, or Pinterest.
Still hungry?!
Want to receive Mexican Please recipes via email when they are posted?  Sign up below to subscribe.  All recipes are spam free.