Need some munchers for game day? You're in the right place!
Here are 12 great options to consider for the middle of the appetizer table. Yes, there are plenty of tasty, conventional options, but I've also included a sneaky sleeper in the list....soup!
Make the
Mexican Bean Soup
along with any of the appetizers and you've got a full meal on hand for your friends and family. It's an easy way to ensure that nobody goes home hungry.
Okay, I hope you find some good stuff in this list. Feel free to get in touch if you have any questions about these dishes.
Click the name of the recipe and it will take you to a page on this site where you can print out the step-by-step instructions.
Two homemade Salsas and a freshly made Guacamole? Sold! This is a great option for a crew of endless munchers. The Salsas are delicious and your peeps will instantly notice the massive upgrade compared to store-bought versions.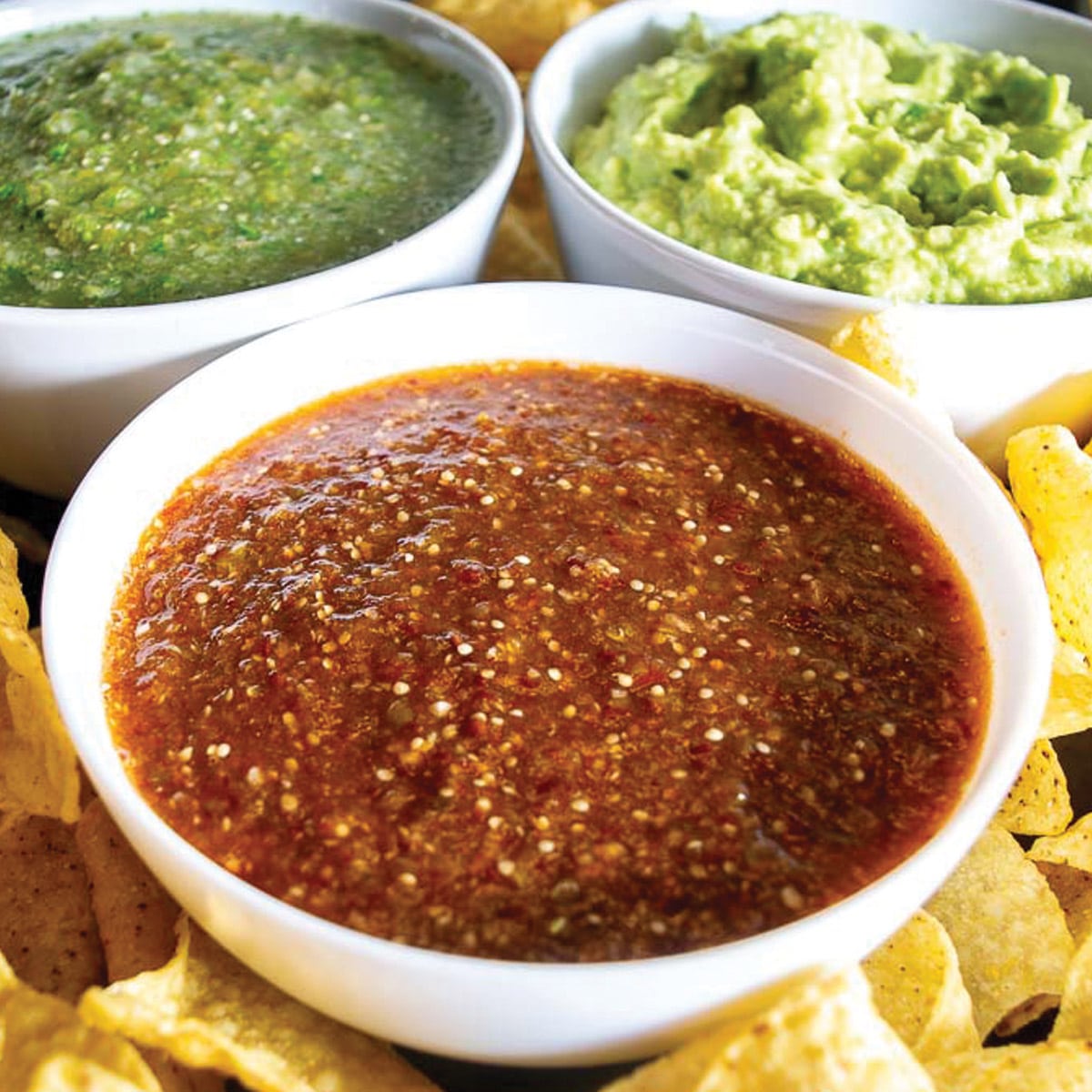 This is a cheesy, chipotle-infused concoction that disappears fast so try to unveil it at the most opportune moment. Half-time?!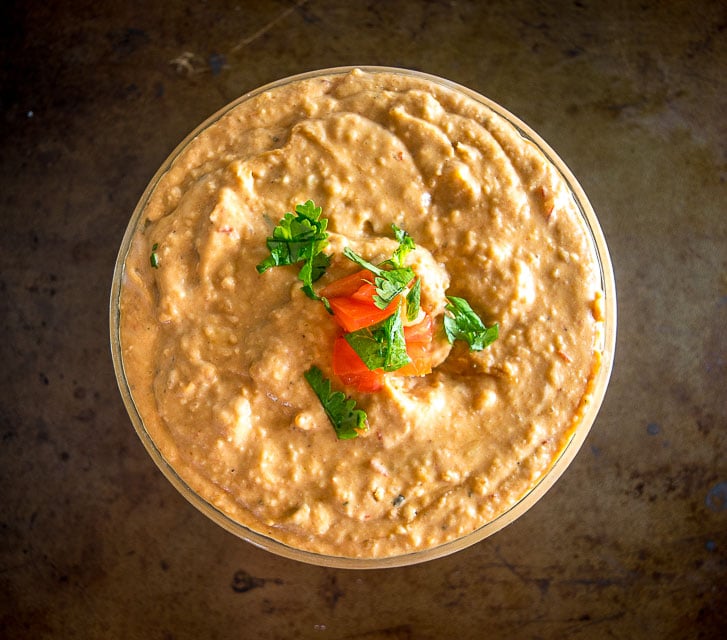 Nachos! Can there be a more appropriate dish for game day? The simple combo of chips, cheese, and these chipotle-infused black beans is all you need for an epic batch of Nachos, so you can consider all the other fixings a bonus.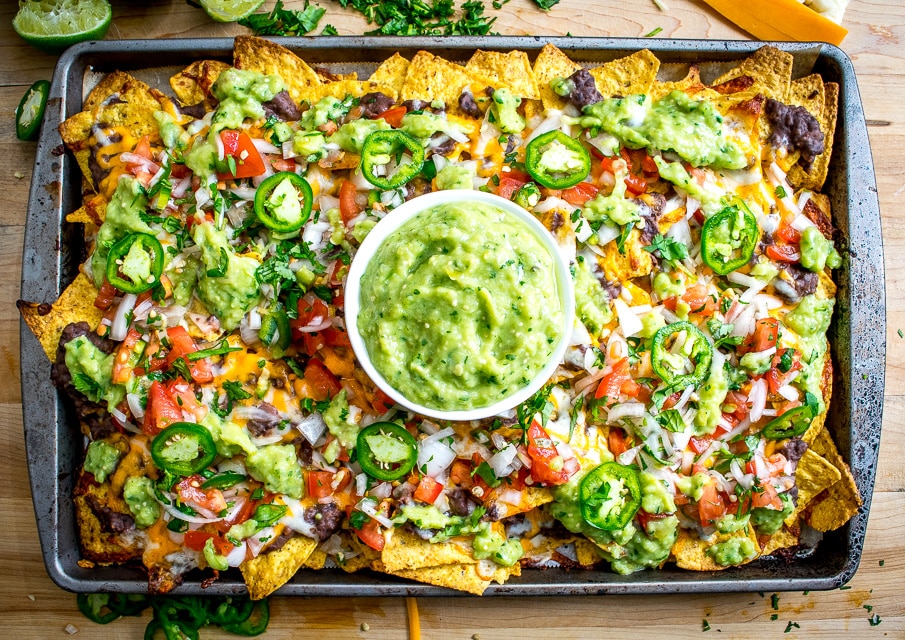 Let's be honest....well-made soup makes people happy. It instantly warms the soul and this Easy Mexican Bean Soup is consistently one of the most popular recipes on the site. It may be an unconventional choice, but it's a delicious way to fill up some hungry stomachs.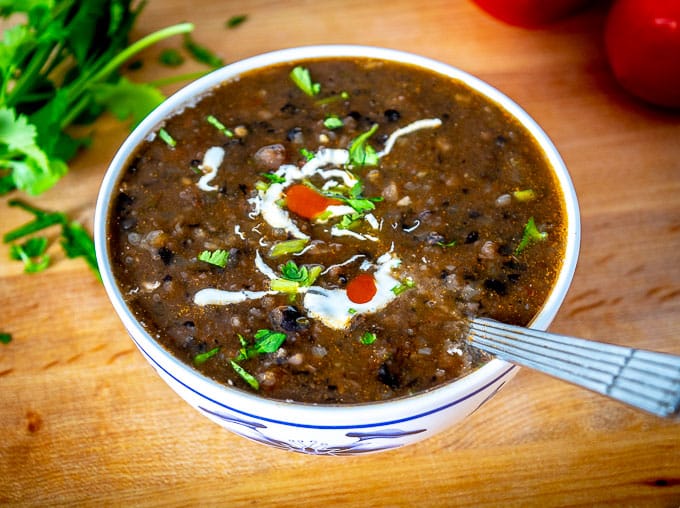 Queso Dip has to be right up there with Nachos for most appropriate Sunday afternoon dippers. Flavor your Queso with a tomato-chipotle mixture and you'll have some happy campers on your hands.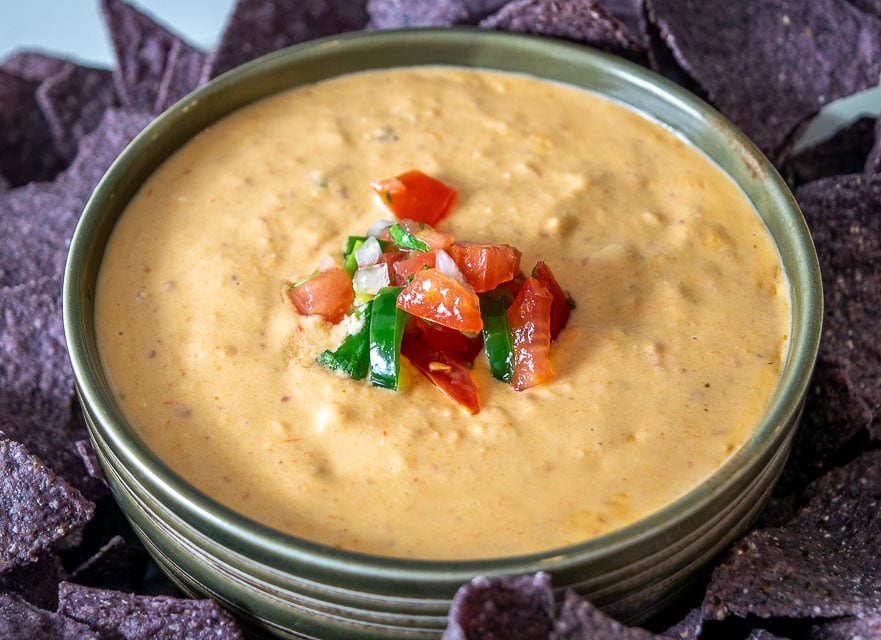 And if you want to go full monty then consider this Tostada Bar for 15 -- it will give your friends and family infinite possibilities to build their own Tostada masterpiece. I made this batch with Chicken Tinga but there is leeway on the protein choice.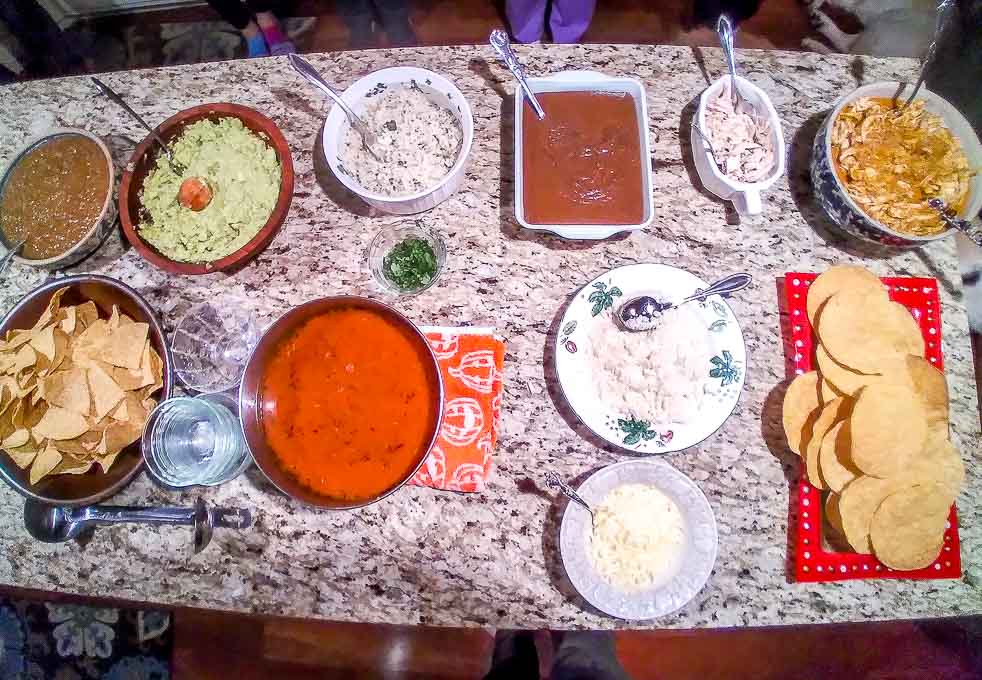 I'm including this Masa Harina Cornbread because it's a great way to let the oven do all the work while you watch the game. If you decide to serve this up with some soup then you've already won 🙂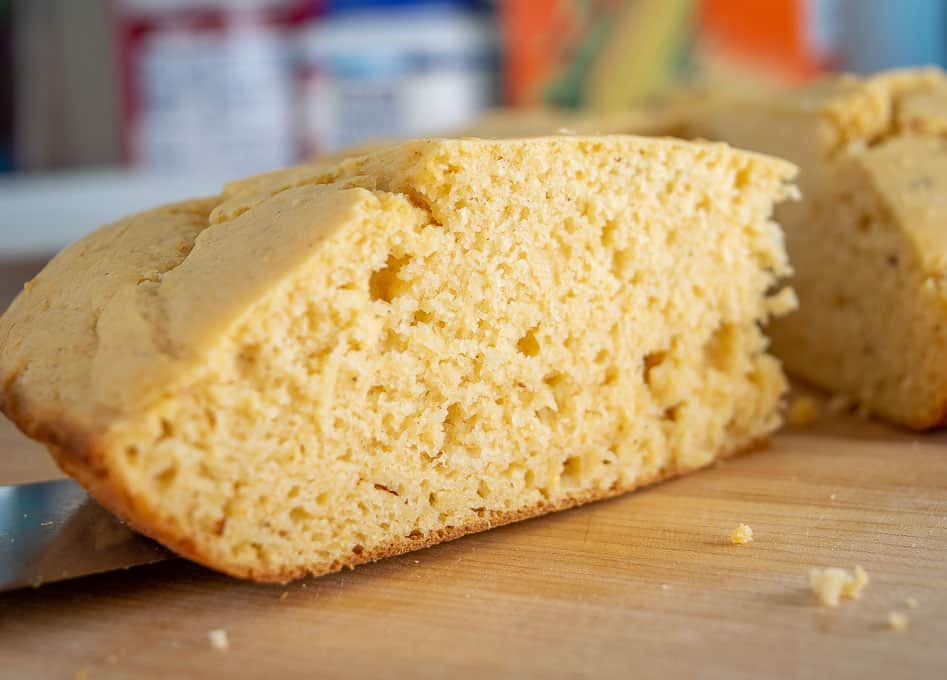 It's true, of all the recipes in the list these Empanadas take the most work because we are building the the pastry dough from scratch. But when they're fresh out of the oven they are worth every ounce of effort 🙂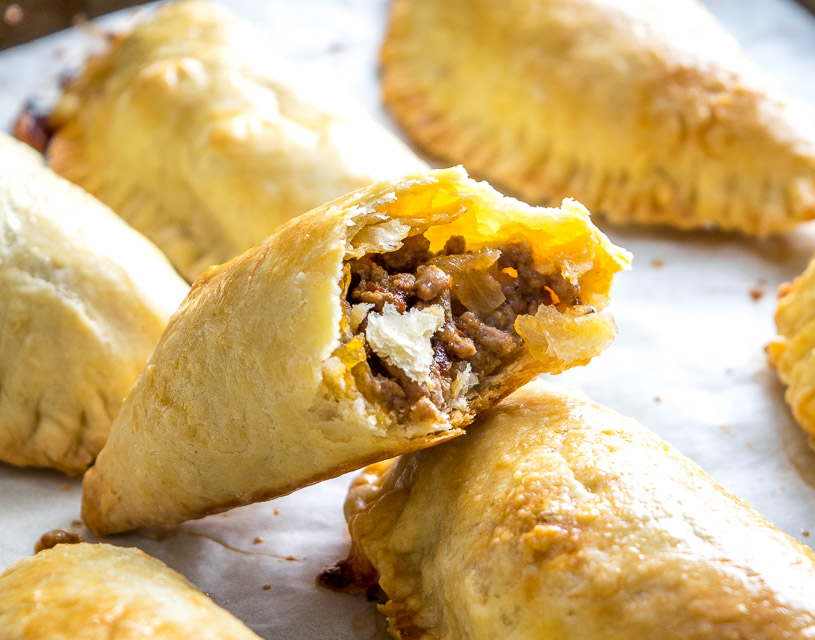 This is a great all-purpose Salsa for the appetizer table. You can plop it next to some chips or use it as a topping for tacos, tostadas, etc.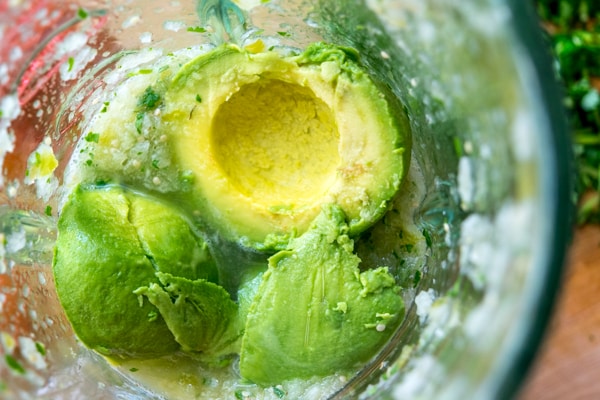 I usually bake taquitos as they come pretty close to the fried version but without all the grease! I used a chipotle-infused ground beef for this batch and dipped them in some freshly made
Salsa de Aguacate.
Yessssirreee 🙂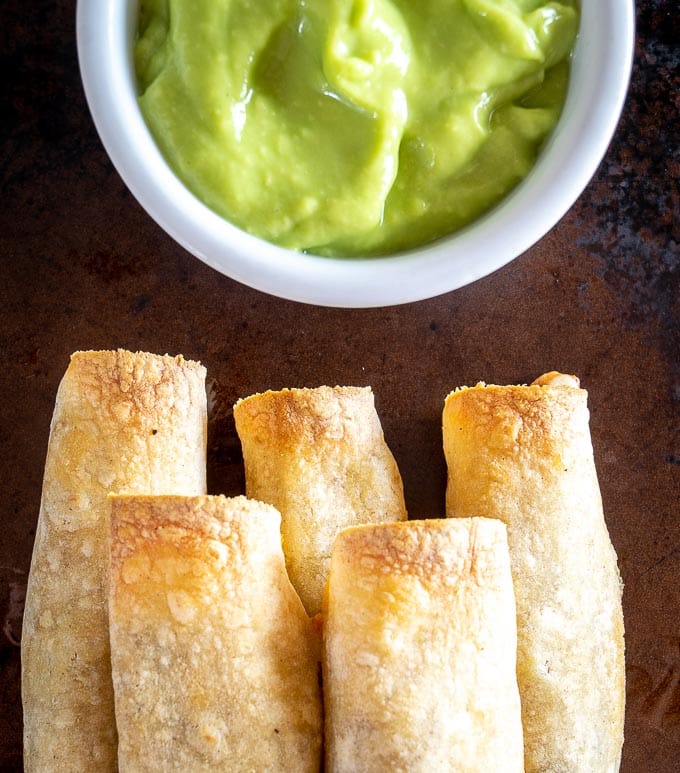 Serve up some stuffed Poblanos at halftime and you'll quickly become the MVP in the house 🙂 I stuffed these with a simple beans-and-rice mixture and then loaded them up with Queso Fresco and pickled onions -- so good!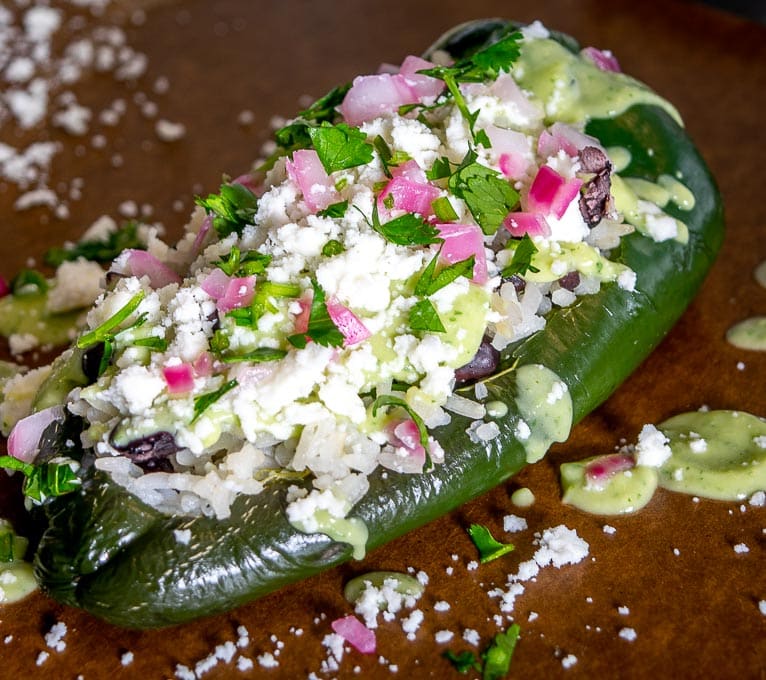 Want to turn your Nachos into a meal? I load these up with a chipotle-infused ground beef and they are capable of cheering up anyone whose team is losing 🙂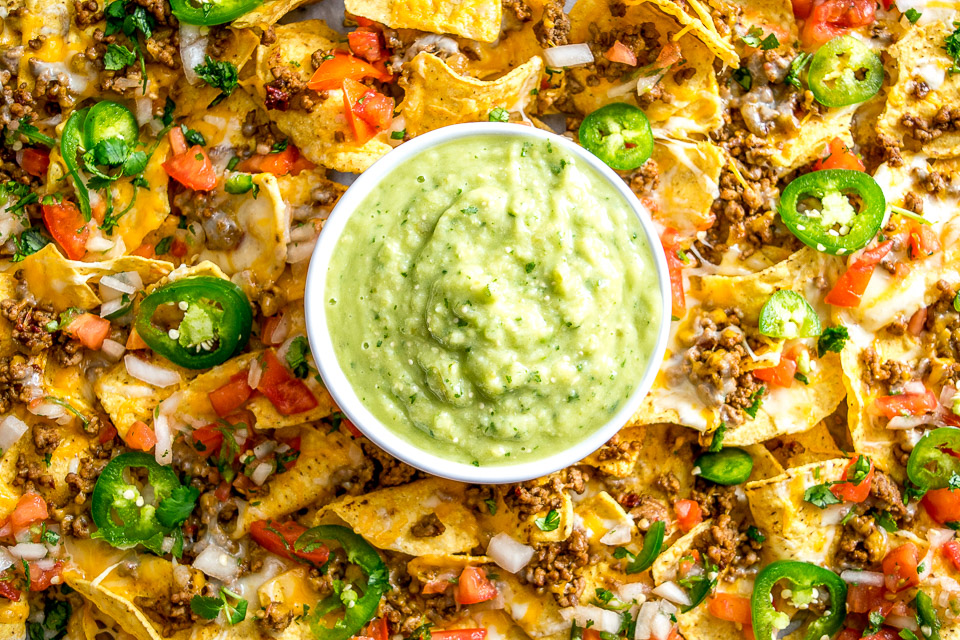 And last but not least, you can spend three minutes making this
ridiculously easy Guacamole
and plop it down next to a bag of chips -- mission accomplished. It's great option for days when you prefer to spend time on the couch and not in the kitchen.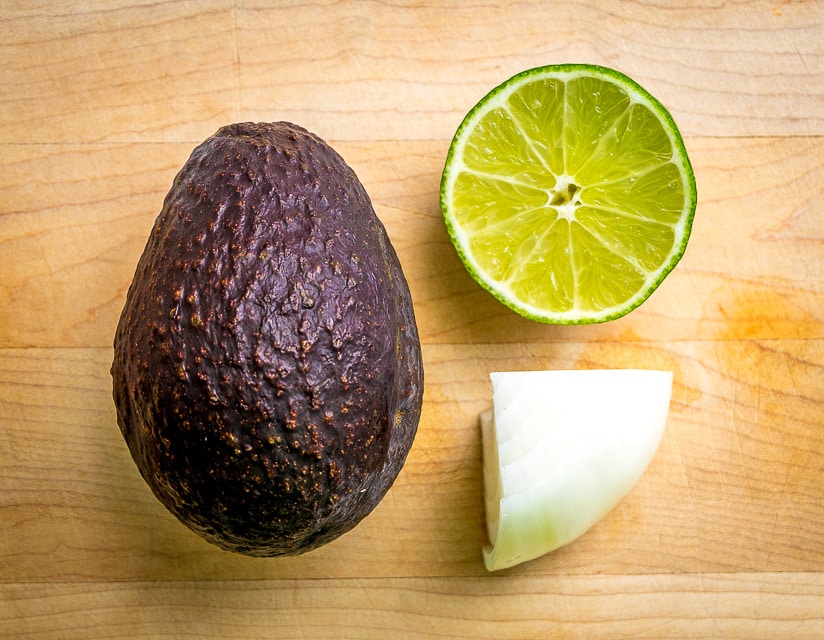 Okay, got some new ideas?
I hope this list brings some good eats to your kitchen. Enjoy!!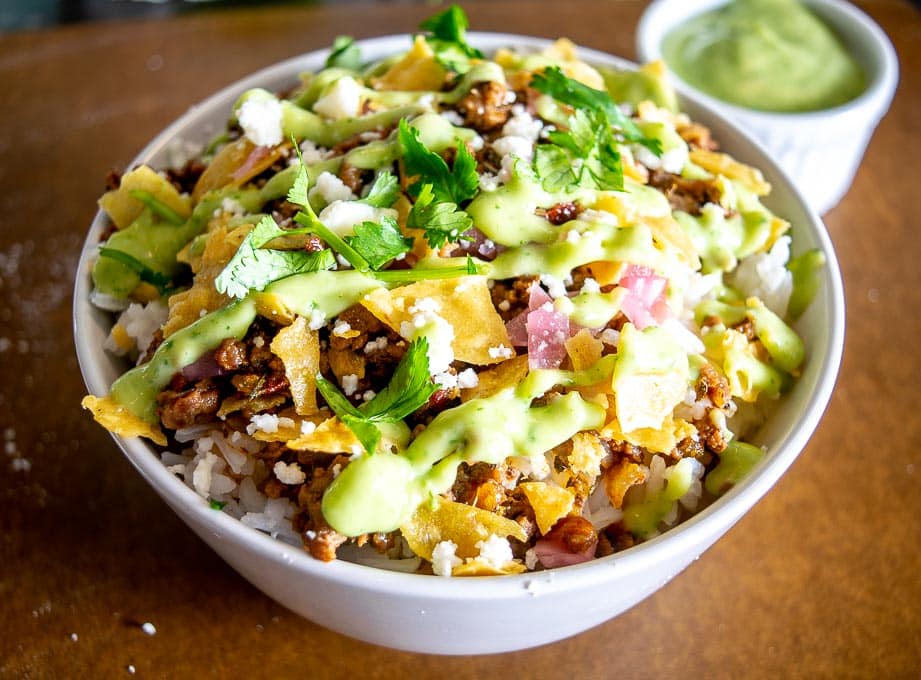 Still hungry?!
Want to receive Mexican Please recipes via email when they are posted?  Sign up below to subscribe.  All recipes are spam free.