By now you may have noticed that I always roast tomatoes before using them in homemade Salsas.  Darn right!
You get a massive jump in flavor when you roast them so it's become second nature for me-- the acidity drops, the sweetness increases, and the flavors will concentrate as some of the moisture burns off.
But keep in mind that you've got some options on the exact roasting method, so don't feel like you have to mimic the recipes on this site word for word.  The key is to apply sustained heat to the tomatoes and there are lots of ways to get there.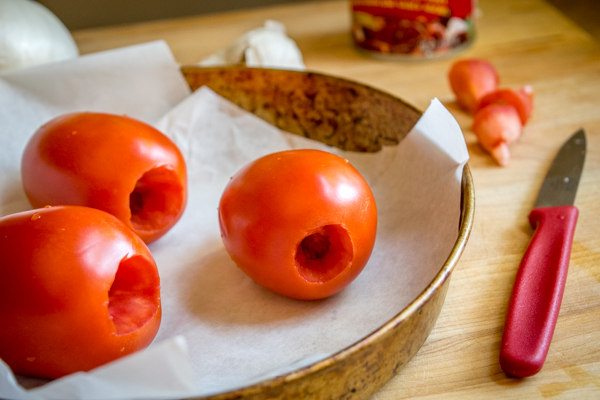 Methods For Roasting Tomatoes
First up is my default method -- the oven.  This is also the easiest method and that ain't no coincidence!
Give 'em a rinse and plop them in a 400F oven for 20-25 minutes.  That's plenty of time for the heat of the oven to work its magic.
Here's what they'll look like after 25 minutes or so: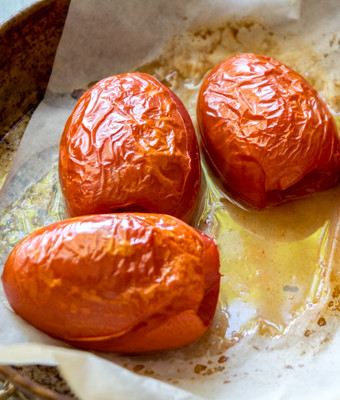 These can go straight in the blender for some quick and easy Salsa.
I usually cut out the stems before roasting them knowing that any juices leftover in the pan will go into the blender too.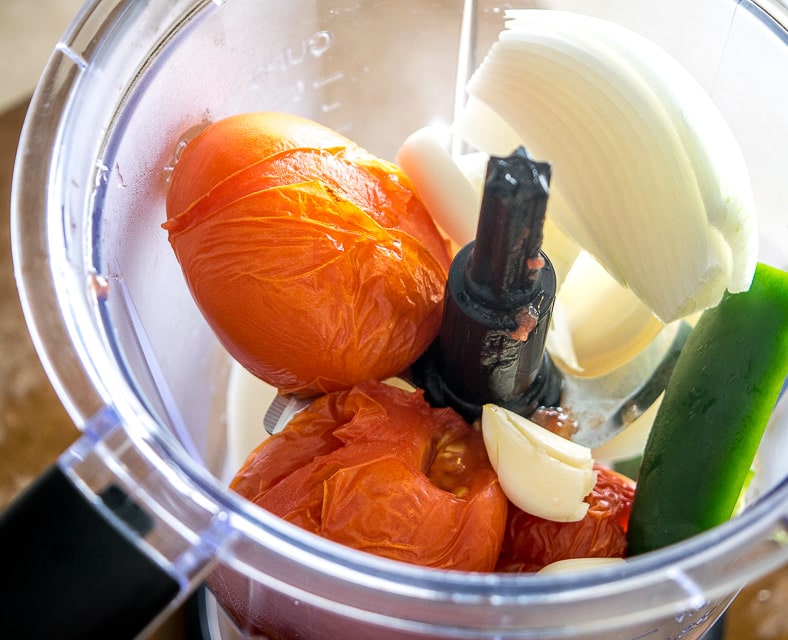 Easy right?
Next up is the broiler.  Simply stick the tomatoes underneath the oven broiler for approximately 7-8 minutes per side.
The advantage to using the broiler is the increased heat as it will usually run well over 500F.  This will not only roast the tomatoes but also give them a nice char.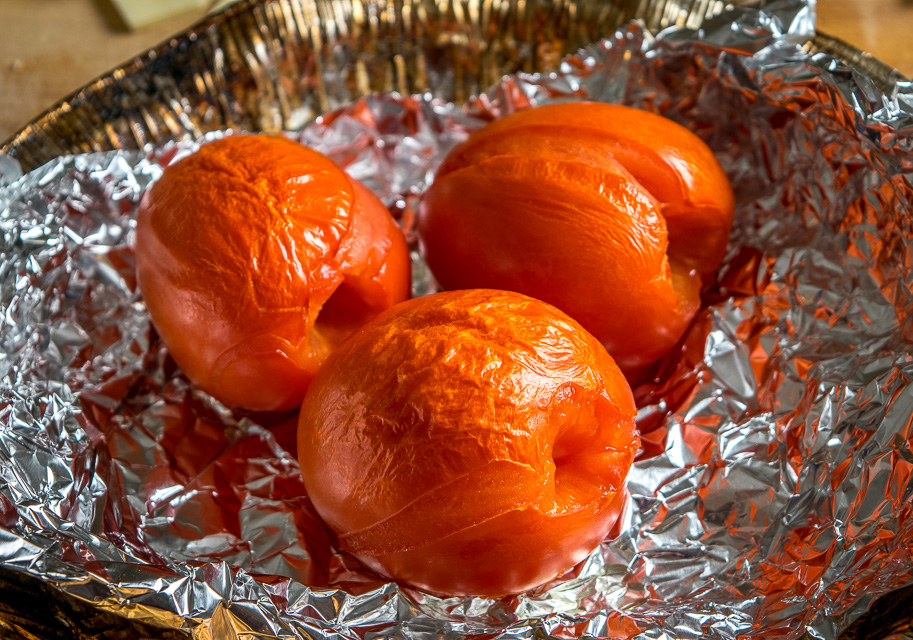 You'll get some blackened spots and these little bits of char can add some additional flavor to your Salsas.
This method is quite easy too but it does require you to keep an eye on them a little bit.  If you forget about them they will blacken considerably.  (Note:  don't use parchment paper when using the broiler as most brands are only oven-safe up to 425F.)
Next up is pan roasting the tomatoes.
Line a skillet with foil and roast each side of the tomatoes over medium high heat until blackened on all sides.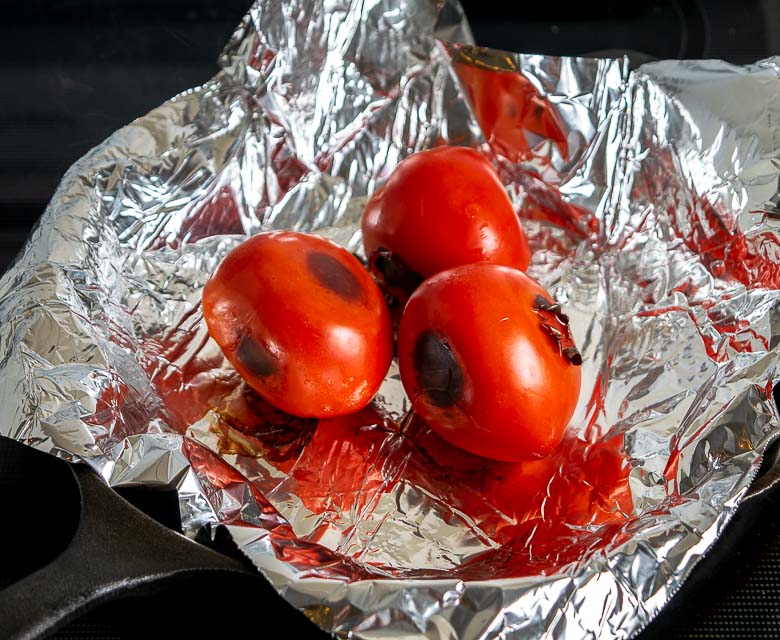 This is the most hands-on option as you'll need to rotate them frequently.
If you use an outdoor grill you can mimic this method by roasting the tomatoes directly on the grill.  Just be sure to rotate them often as sometimes the temp of the grill can be higher than the stove-top method.
That's the only downside to the pan roasting (and grill) method.  Sometimes the outsides of the tomatoes will char before the insides are fully heated.  If this happens try to cook them in a section of the pan (or grill) that isn't blazing hot.
And last, you can always boil your tomatoes to give them the blast of heat they're craving.  Simply add the tomatoes to boiling water and cook for 10-15 minutes.
This is the option I use least often as it seems to dull the flavors a bit, but it's still far superior to unroasted tomatoes!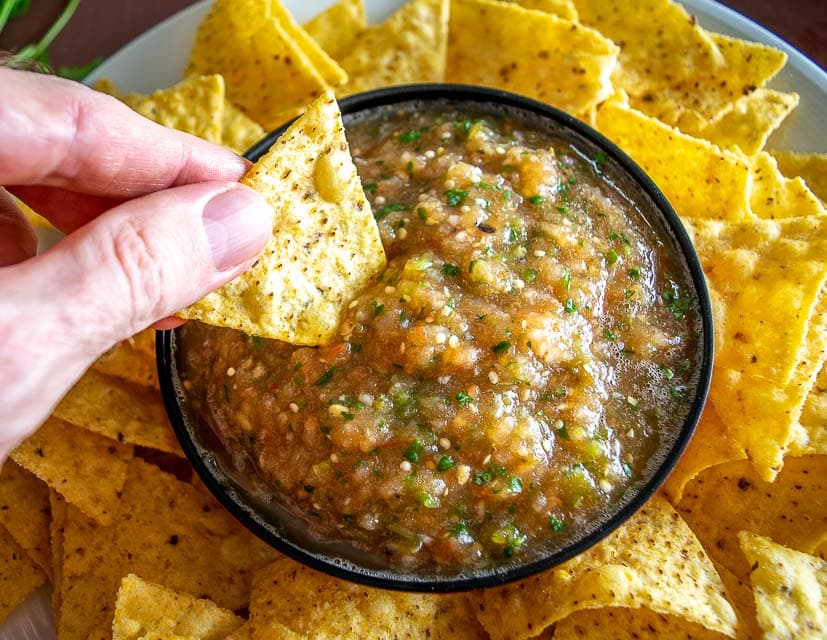 To summarize, I typically roast my tomatoes in the oven because you get the most bang for the buck.  It's hands-off, easy, and the tomatoes get plenty roasted.
My second choice is the broiler.  Sometimes it's nice getting some char on the tomatoes, but lately I just default to plopping them in the oven.
And by the way, you can apply all of these methods to tomatillos as well.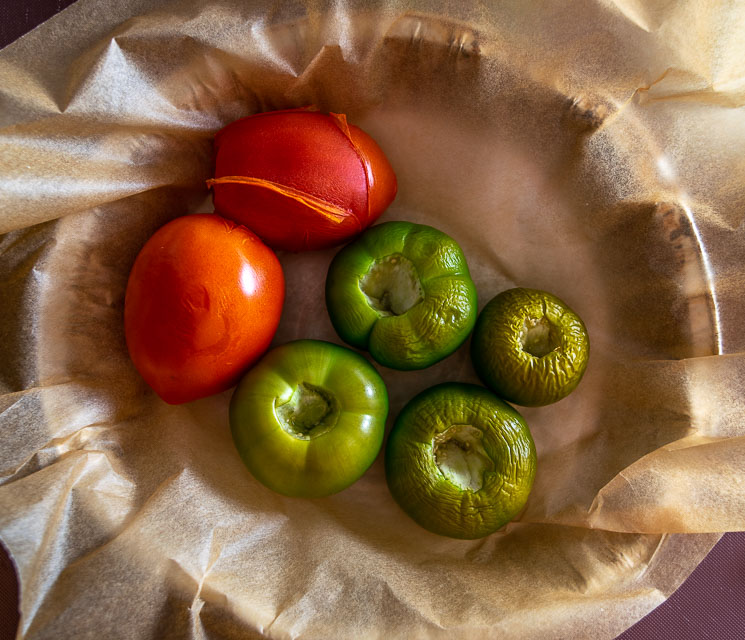 In general tomatillos will need less time to roast than tomatoes.  For more details on this, I have an article on the site that shows how to use the various methods to make a tomatillo based Salsa Verde:  4 Different Ways to Make the Same Salsa.
And here are two more tomato based Salsas to consider:
Roasted Tomato and Tomatillo Salsa
Okay, let me know if you have questions about any of these roasting methods.  It's a great kitchen trick to have in your arsenal and you get so much in return!
Buen Provecho.
Still hungry?!
Want to receive Mexican Please recipes via email when they are posted?  Sign up below to subscribe.  All recipes are spam free.