This is the easiest way to fold a burrito so that it doesn't fall apart on you! Be sure to pull the sides of the tortilla in first and all will be well in your kitchen! Keep in mind that burritos are typically made with flour tortillas that are about 10-12" in diameter.
Here are the five key steps for folding your burrito:
Step 1: Make sure the tortilla is warm!
You gotta warm up the tortilla first! This will make the tortilla more pliable and less prone to cracking. I think the easiest method is to just use a dry skillet on medium-high heat. Give it 30-60 seconds to warm up and if you are feeling like a Pro you can give it a flip to heat up both sides.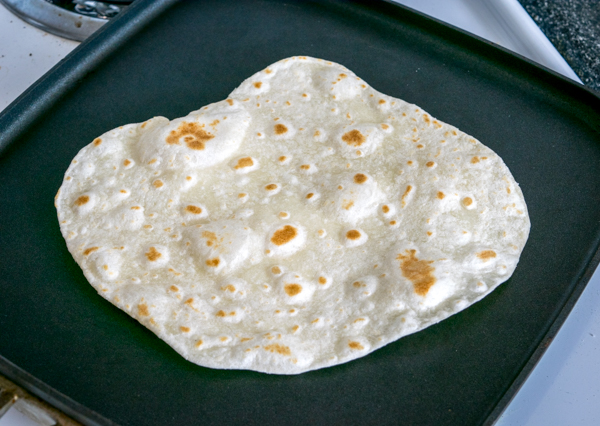 Step 2: Place your fillings in the center or just South of the center.
To maximize the size of your burrito you can put your fillings in the center. Placing your fillings just below the center can create a snugger fit but will limit how much you can put in the burrito.
As you can see in the pic below I usually load up my burritos big time! I think they taste best when the ratio of fillings to tortilla is high.
Step 3: Pull up the sides of the tortilla and lightly hold them in place with your fingers.
Like this: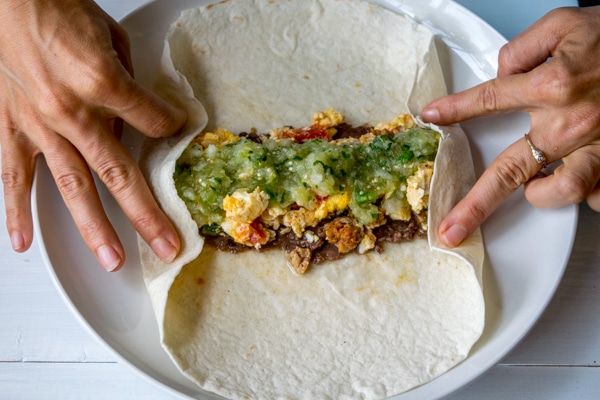 Step 4: Use your fingers to hold the sides in place as you grab the bottom of the tortilla with your thumbs and fold it over the fillings.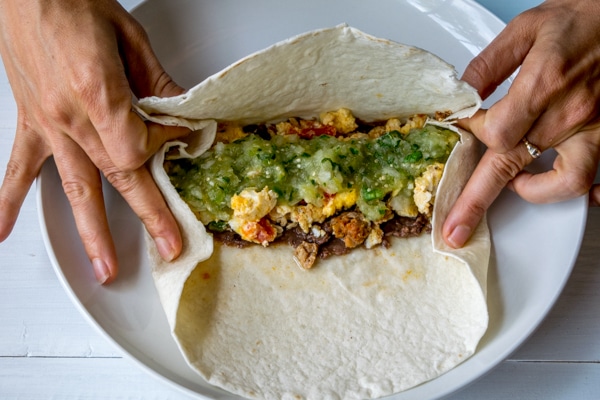 Step 5: Tuck the tortilla in tight around the fillings and roll it up!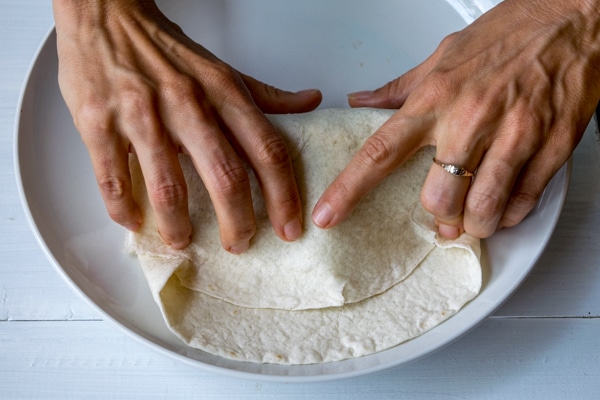 And that's it! It will end up looking like this: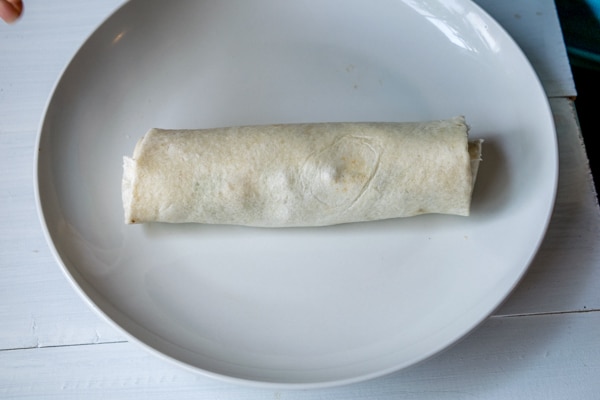 Easy right?
And by the way I almost always crisp up the burrito before serving it. I use a dry skillet over medium-high heat and give it 1-2 minutes per side, or until it is turning light brown in color. If you want to turn Pro you can crisp it up in a tablespoon of lard.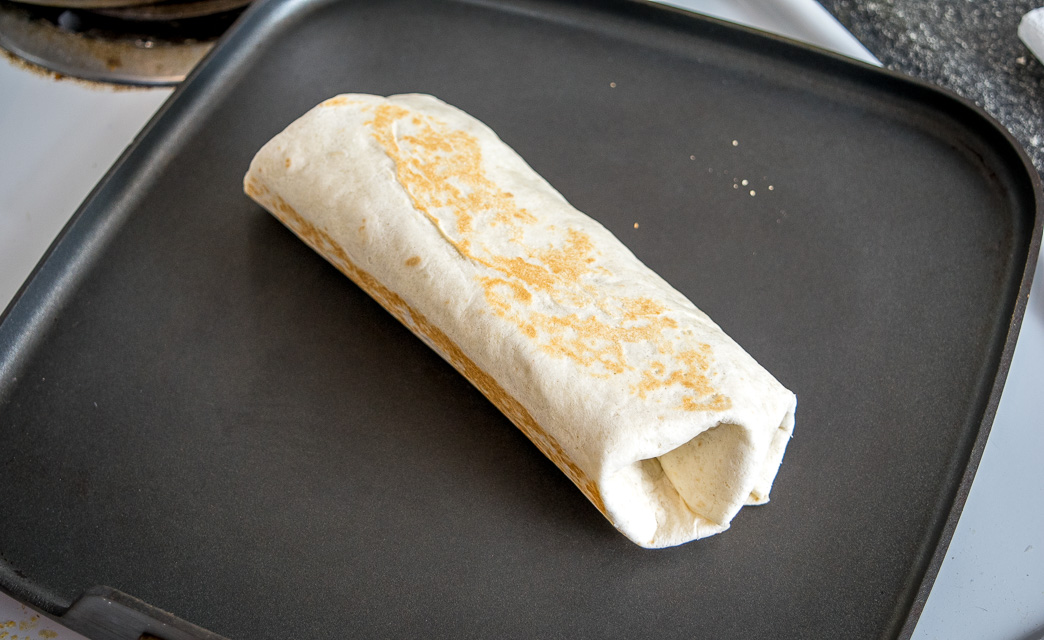 And now that you're an expert on rolling up a burrito you can move on to the fun part -- deciding what to put inside!
Here are my favorite options lately:
I make these burritos all the time and the Avocado Salsa Verde is the key! The green sauce has such a great flavor that you can easily build meals around it -- and I do!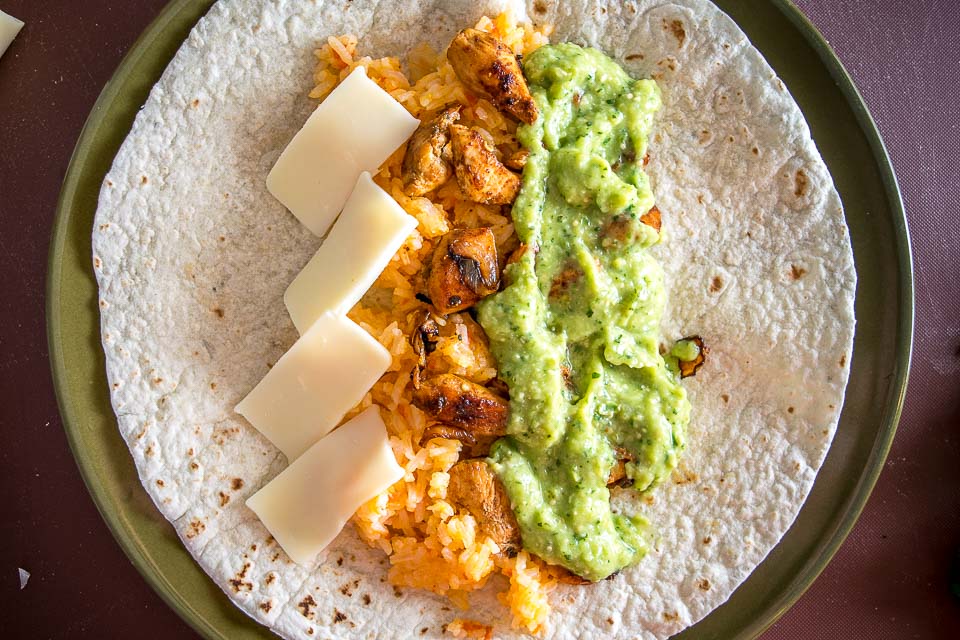 Who doesn't love breakfast burritos?! I use a Tomatillo-Chipotle Salsa for these beauties and they are a real treat on lazy weekend mornings!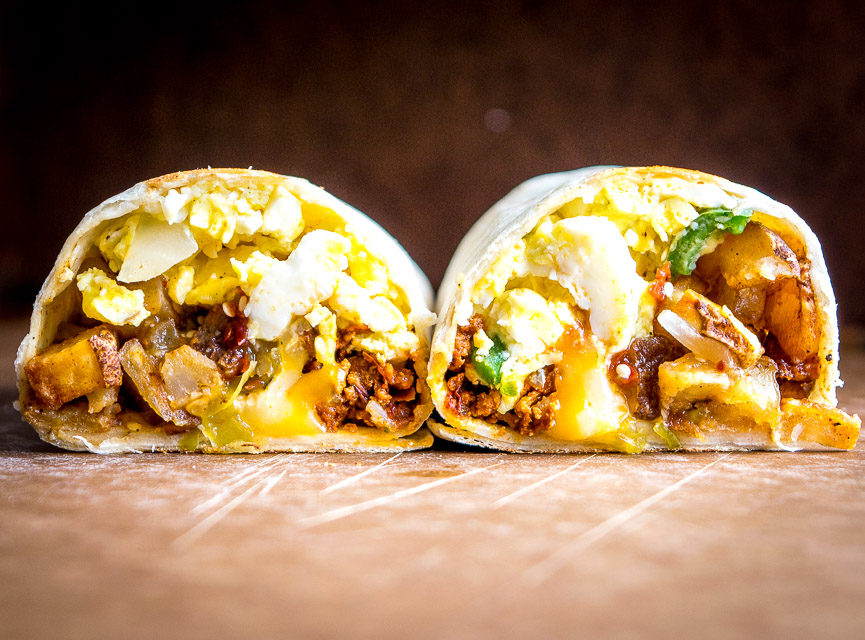 One of the advantages of making a big batch of Barbacoa is having burritos for the rest of the week! Pico de Gallo goes really well this beef so I highly recommend trying that combo.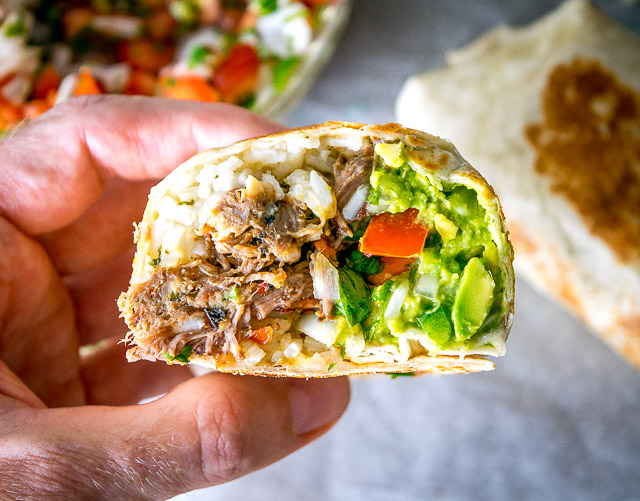 And this is the burrito that got me started: chicken, cheese, Mexican Rice, Tomato-Chipotle Salsa, and Guacamole! Making the components from scratch gives you incredible flavor and definitely worth a try -- even if you want to get creative with the protein choice!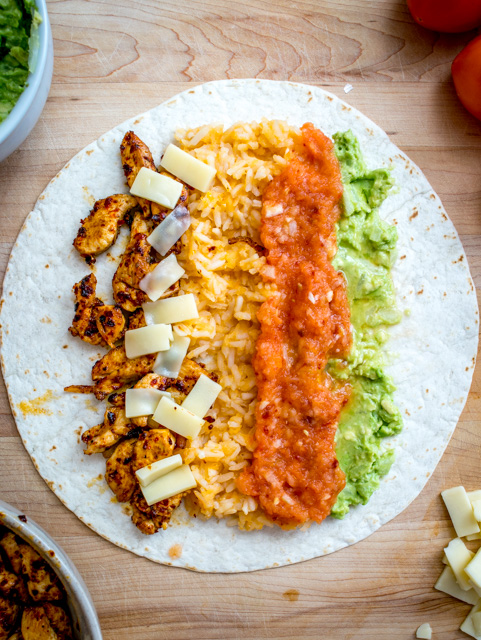 Okay, let me know if you have any questions about folding a burrito, or about any of the filling options!
And don't forget to crisp up your burritos once you've rolled them up as this can make them so much more satisfying.
Good luck!
Want the latest recipe? Click your favorite from these options and follow me: Instagram, Facebook, Pinterest, TikTok, YouTube.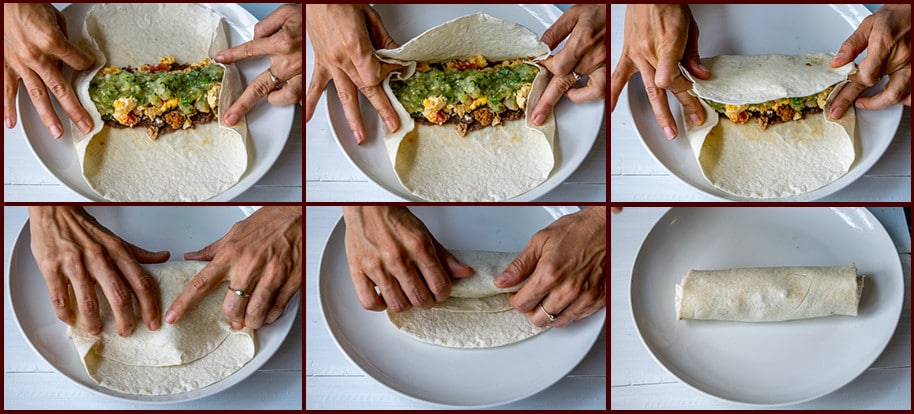 Still hungry?!
Want to receive Mexican Please recipes via email when they are posted?  Sign up below to subscribe.  All recipes are spam free.