If you've ever wondered about the best way to chop cilantro then this video is for you!
Click Play to see How To Chop Cilantro
I used to waste so much time pulling the individual cilantro leaves off the stems because I thought that's what you had to do!
But then I spent some time in Mexico and found that it's more common down there to use the stems as well.
So let's say you're starting with half a bunch of cilantro like this: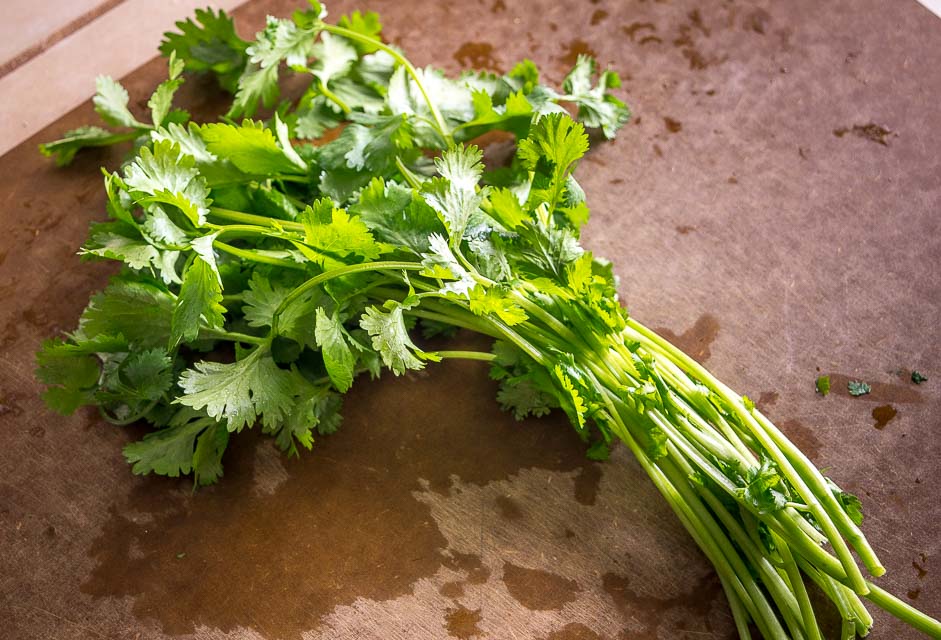 See those thicker, bottom stems? Twist those off and discard them.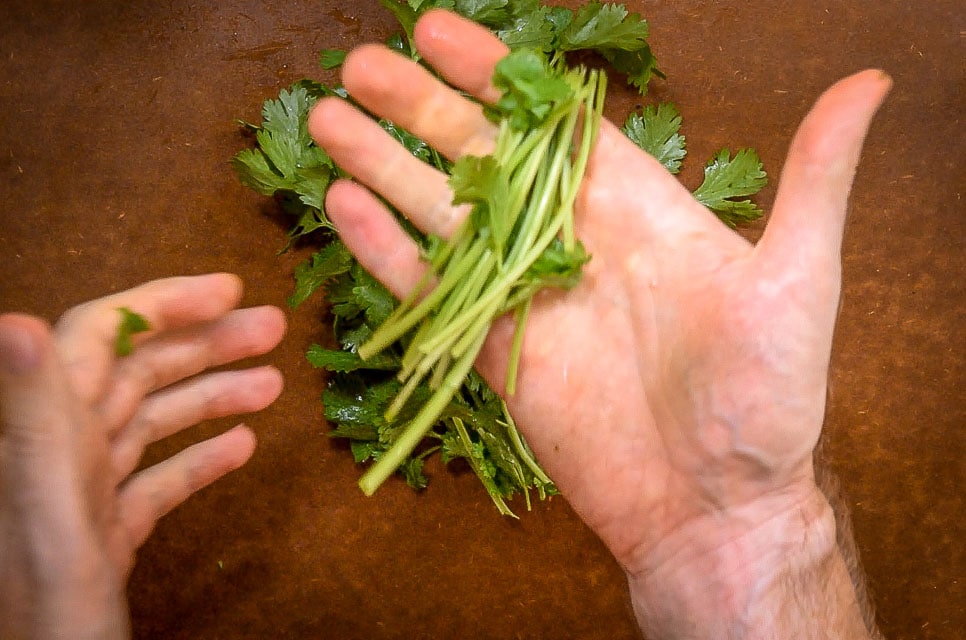 But the upper stems that hold the leaves are now officially part of your dish!
I use those upper stems all the time now and it makes things so much easier. Once you twist off the bottom, thicker stems then you can dice up the rest of the cilantro.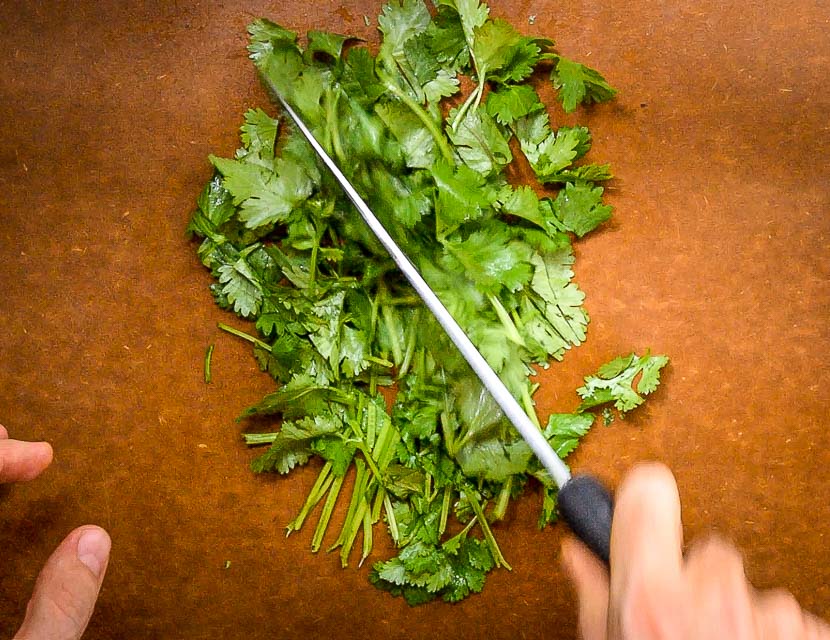 Using light pressure with a sharp knife will get you there quicker. If you have a dull knife then you'll be crushing the cilantro as you chop it up and some of it will just disintegrate. No bueno.
A light chopping with a sharp knife will give you a buoyant pile of cilantro in a matter of seconds.
Easy right?
On Mexican Please you'll frequently see me use "sprigs" to measure cilantro. I just find it's easier to grab a bunch of sprigs instead of measuring out the chopped cilantro. But for reference, the above photo resulted in a half cup of chopped cilantro, and that's usually what you'll get from a half bunch of cilantro (approximately 20 sprigs).
Okay I hope this video and post officially converted you over to a stem user for life! It makes chopping cilantro so much easier and I'm a huge fan of simplifying things in the kitchen.
Here are the best Mexican recipes for cilantro:
What Can I Make with Cilantro? 9 Mexican Recipes
P.S. We even sometimes use finely diced cilantro stems as a garnish! You can see that technique in our Roasted Poblano Soup.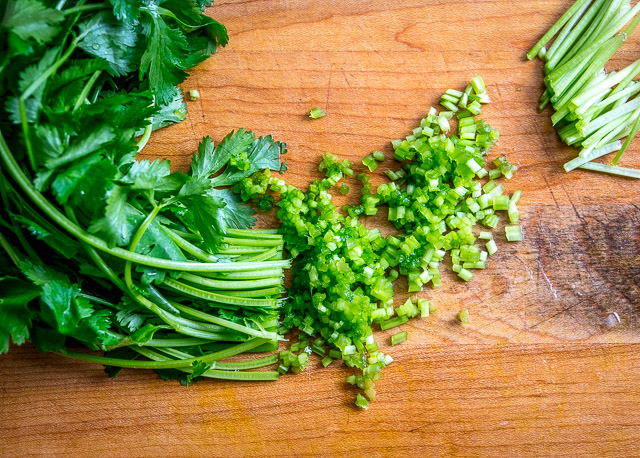 Want the latest recipe? Click your favorite from these options and follow me: Instagram, Facebook, Pinterest, TikTok, YouTube.
Still hungry?!
Want to receive Mexican Please recipes via email when they are posted?  Sign up below to subscribe.  All recipes are spam free.