You've seen them at every pizzeria in town, but what exactly are those red pepper flakes sitting next to the salt and pepper?
Well, it depends on who you buy them from.
Typically, it's dried cayenne peppers that have been crushed to bits. That's why you'll also hear people refer to them as crushed red peppers.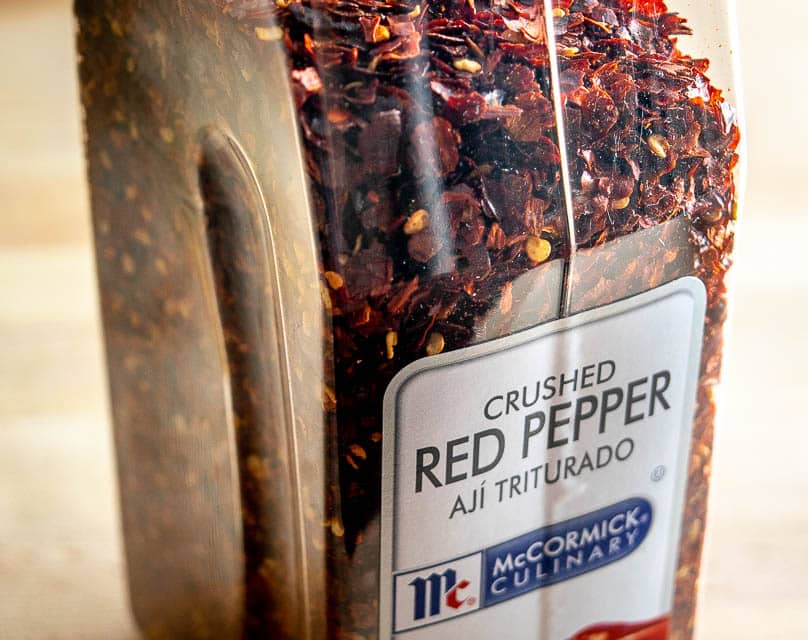 But it ain't just any old red pepper! Cayenne peppers are known more for their heat than their flavor, and that's usually what people are hoping for when they reach for these jars -- a life-affirming burst of heat to liven up their food!
As proof, here's where the cayenne pepper lies on the Scoville scale: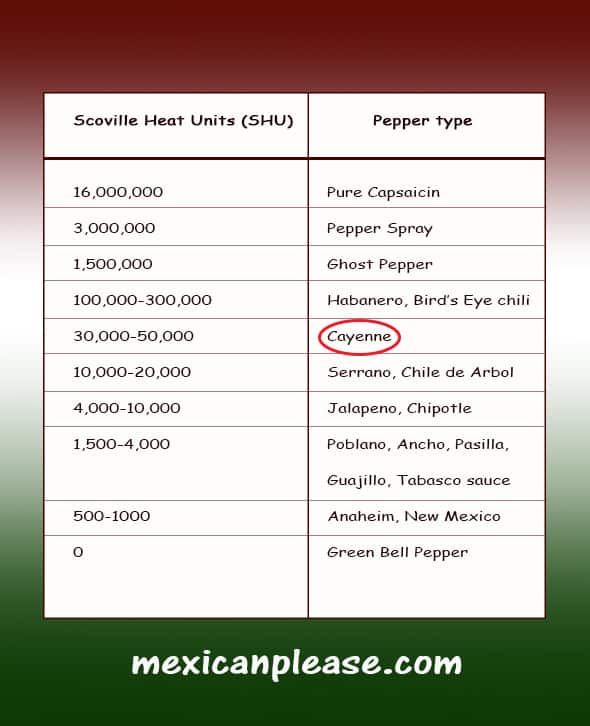 So yes, cayennes are about 5-6 times hotter than jalapenos -- that's no joke! What is the Scoville Scale?
And since most people use these red pepper flakes for the HEAT, companies will often combine or substitute other chiles that are in the same heat range and still refer to them as "crushed red peppers".
For example, there are chiles from India, Southeast Asia, and South America that can be quite similar to cayennes even if they come from different plants. Here's a jar I got at my local grocery store that's been labeled as Crushed Red Pepper -- Aji Triturado.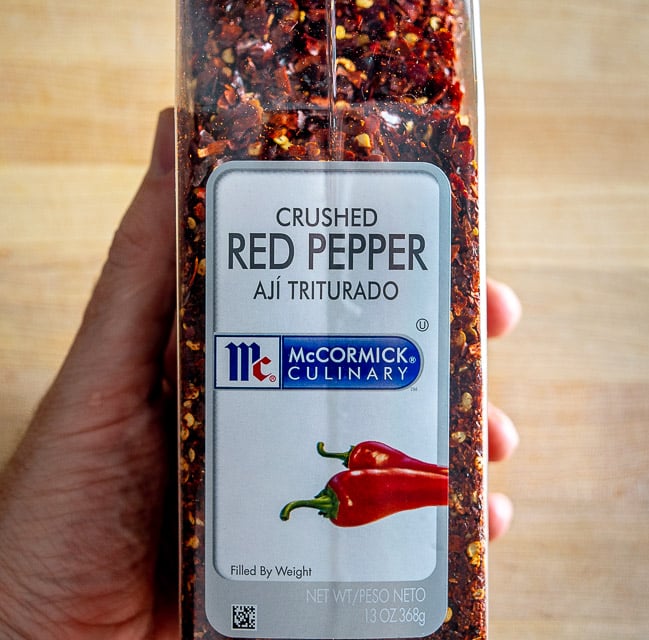 Aji Triturado is the pepper used for this batch, most likely grown in South America, and since it's got that familiar zing people will instantly categorize it as "crushed red pepper".
It's also worth mentioning that while red pepper flakes are typically kept on the table for their heat, you may come across other chile pepper flakes that are used more for their flavor.
Here's a good example of that: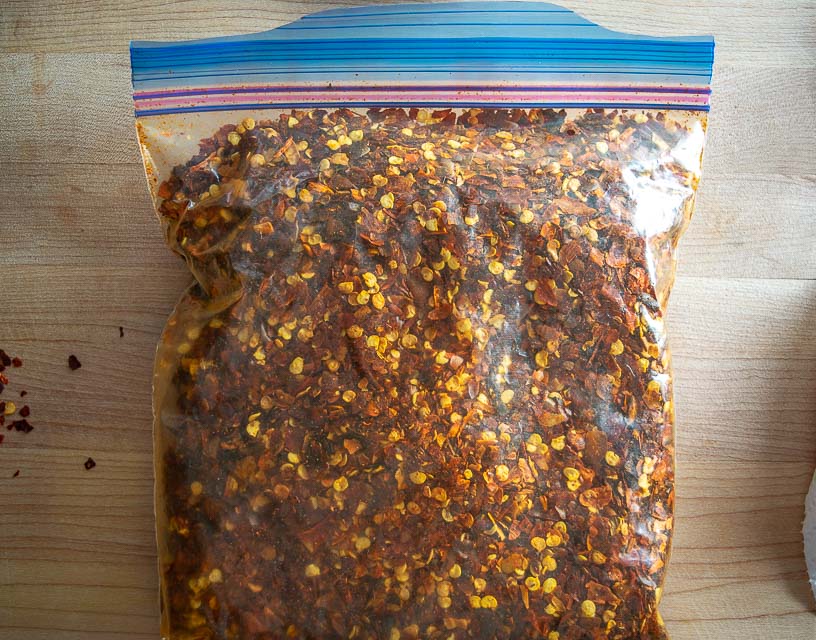 The above pic shows a bag of crushed New Mexican chiles that I keep in the kitchen. These are chile peppers with mild heat, but they have wonderful flavor!
Here's where they land on the Scoville scale:
Definitely towards the bottom!
And here's how they look next to the crushed red pepper: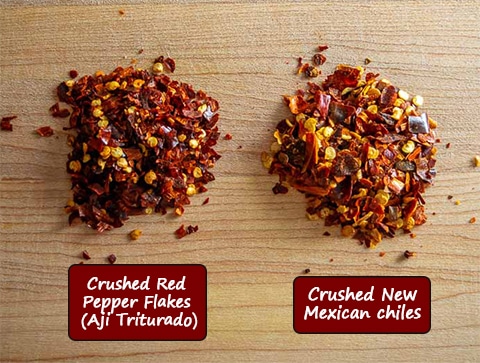 They look almost the same right?
But the New Mexican chiles will have very little heat -- luckily they have a rich, almost fruity flavor that has made them a staple in my kitchen.
I use these crushed New Mexican chiles to season chicken as it's such an easy way to bring some authentic flava to your meat -- without any overwhelming heat!
You'll also come across chile flakes from other peppers, like Chipotle or Hatch, that are used to bring their unique flavor properties to a dish.
And that's the skinny on those innocent looking jars on the pizza tables! Just keep in mind that red pepper flakes (or crushed red peppers) are usually made from cayenne or similar peppers and they are going to bring the heat!
But keep an eye out for the other crushed chiles when you're less interested in heat and want some authentic flavor.
Buen Provecho.
Here's more info on the crushed New Mexican chiles I buy.
Want the latest recipe? Click your favorite from these options and follow me: Instagram, Facebook, Pinterest, TikTok, YouTube.
Still hungry?!
Want to receive Mexican Please recipes via email when they are posted?  Sign up below to subscribe.  All recipes are spam free.