Have you used Queso Fresco before? No?!!
Queso Fresco translates as "fresh cheese" and for good reason -- it's a light, milky cheese that is typically not aged before packaging. It's one of the most popular cheeses in Mexican cuisine and you can find it quite easily these days.
It works wonders in a wide range of dishes and if you're familiar with farmer's cheese then you've already got a good sense of Queso Fresco.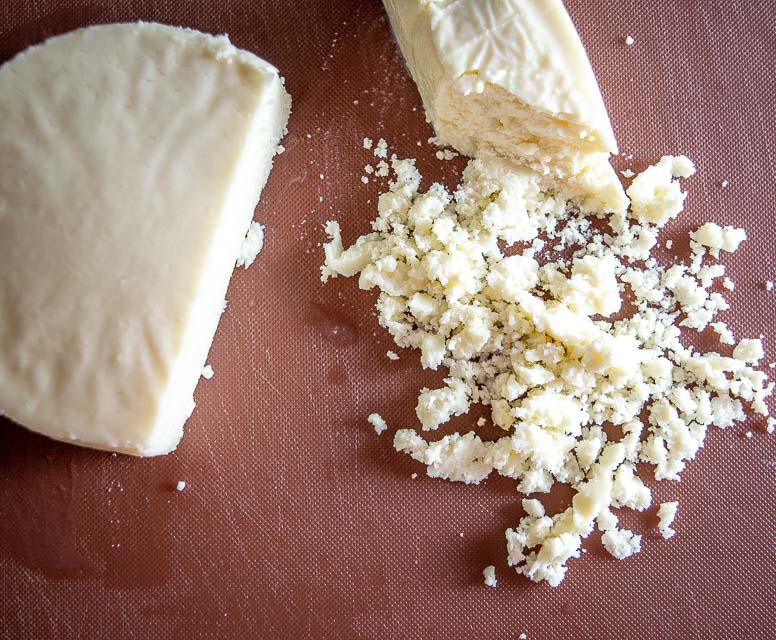 Keep in mind that Queso Fresco doesn't melt when heated. You can soften it up with some heat but it won't melt like Mozzarella or Queso de Oaxaca.
You'll probably want to crumble it before adding it to your dishes. I find it easiest to pull a knife across a chunk and it will usually crumble into bits.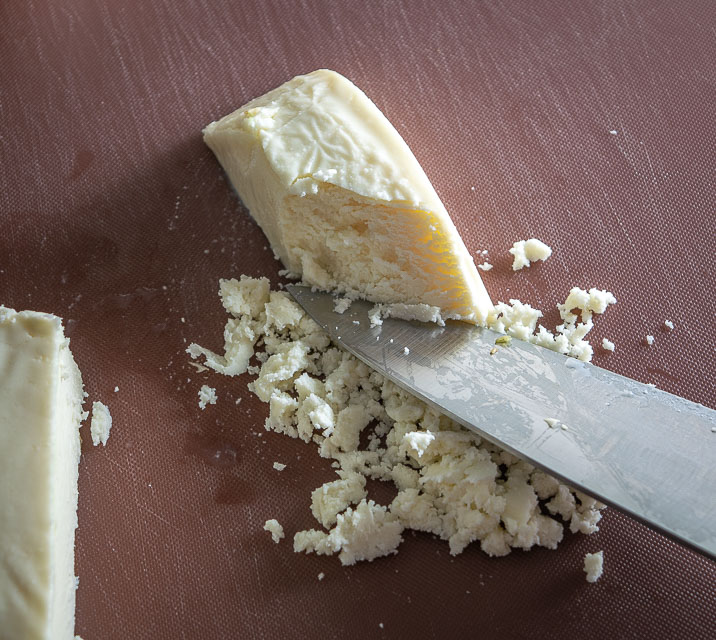 I think of it as a great middleground cheese, lying halfway between more potent cheeses and those that melt.
For example...
Cotija cheese might look similar once crumbled, but it is salty and more potent so I only use it as a final sprinkling on dishes.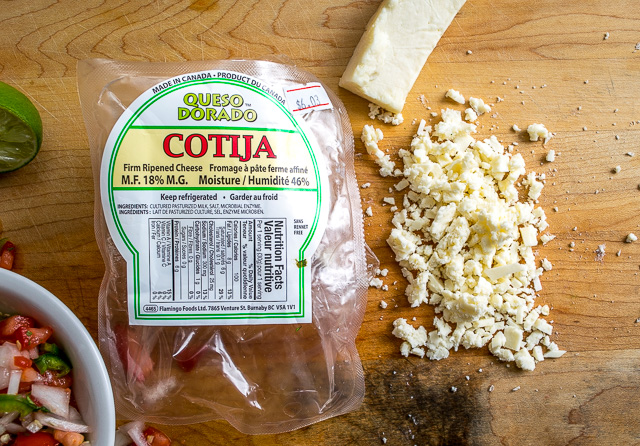 On the other end of the spectrum, Mozzarella cheese (or Jack) will melt once heated so I typically use that inside burritos and enchiladas.
And Queso Fresco can be used in either of those scenarios! You can use it for a final sprinkling on your dishes, or you can load up burritos or enchiladas with it (knowing that it won't give you that gooey melted cheesiness).
For example, I load up the insides of these Entomatadas with plenty of Queso Fresco.
And I would never do that with Cotija cheese because it's too strong.
And just for reference...in addition to Mozzarella and Jack cheese, you can consider Queso de Oaxaca as a good melting cheese option.
You can find Queso Fresco quite easily these days. In the States you'll often see this brand in the cheese aisle: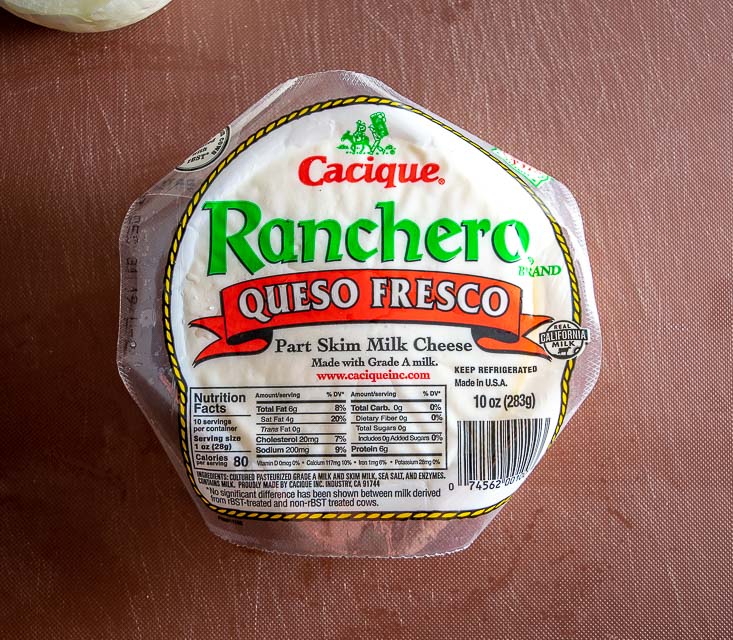 So keep an eye out for it the next time you're at the grocery store as there is one clear way to find out if Queso Fresco is a good fit for your cooking -- by doing some taste testing!
Supposedly Queso Fresco is quite easy to make at home and I hope to try that out soon. For now though I'll keep it on my grocery list as it's such a useful cheese to have waiting patiently in the fridge for your next kitchen creation 🙂
Buen Provecho.
Want the latest recipe? Click your favorite from these options and follow me: Instagram, Facebook, Pinterest, TikTok, YouTube.
Still hungry?!
Want to receive Mexican Please recipes via email when they are posted?  Sign up below to subscribe.  All recipes are spam free.