So what exactly is hominy? Good question!
Let's start with a single cup of dried field corn: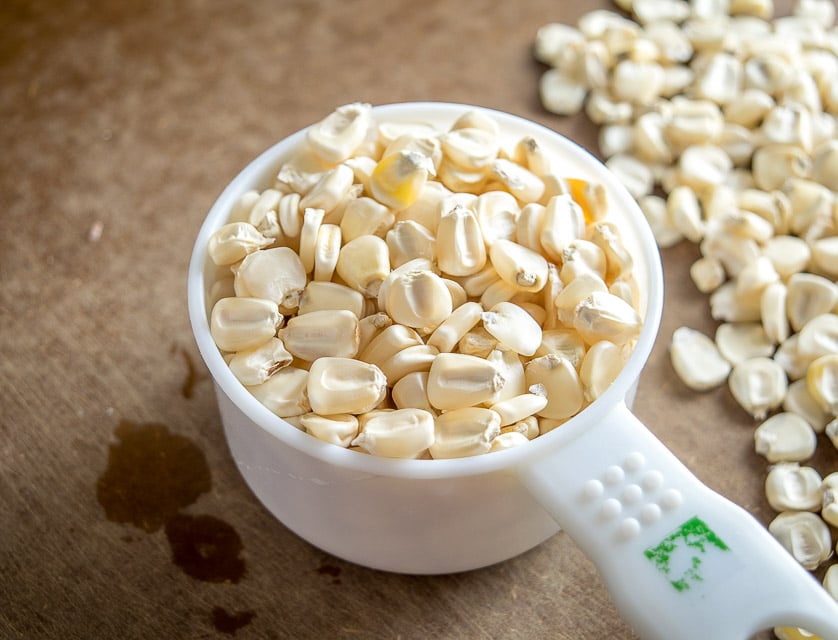 Thousands of years ago the ancient Meso-Americans discovered they could increase the nutritional value of corn by first soaking it in an alkaline solution.
No one really knows how they discovered this, but it's become common practice and these days it's referred to as nixtamalization. And when you bite into a corn tortilla you are taking full advantage of the process!
These days it's common to soak the corn in calcium hydroxide.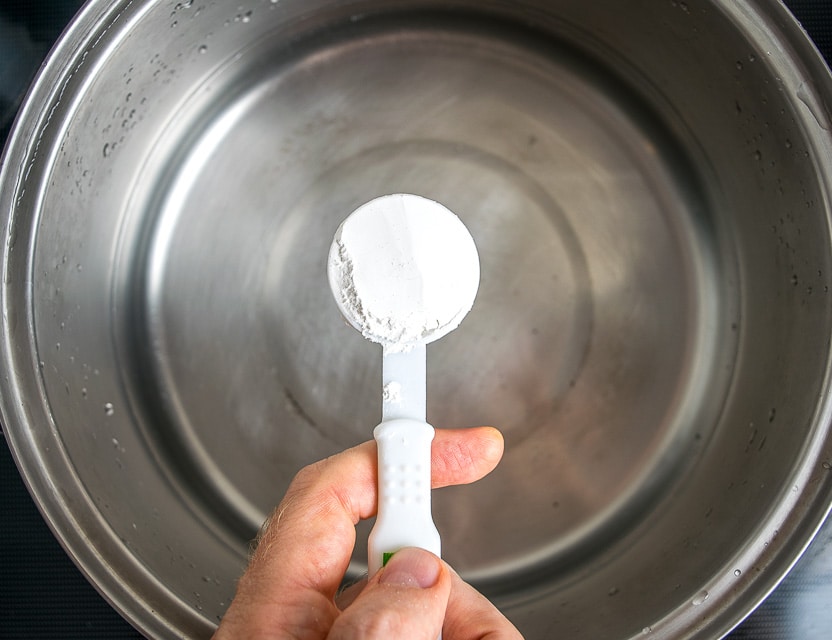 This is sometimes referred to as Cal or pickling lime. It's a white, odorless powder and it is readily available online or in Hispanic markets.
The calcium hydroxide takes time to work its magic so we'll let the corn soak overnight in it.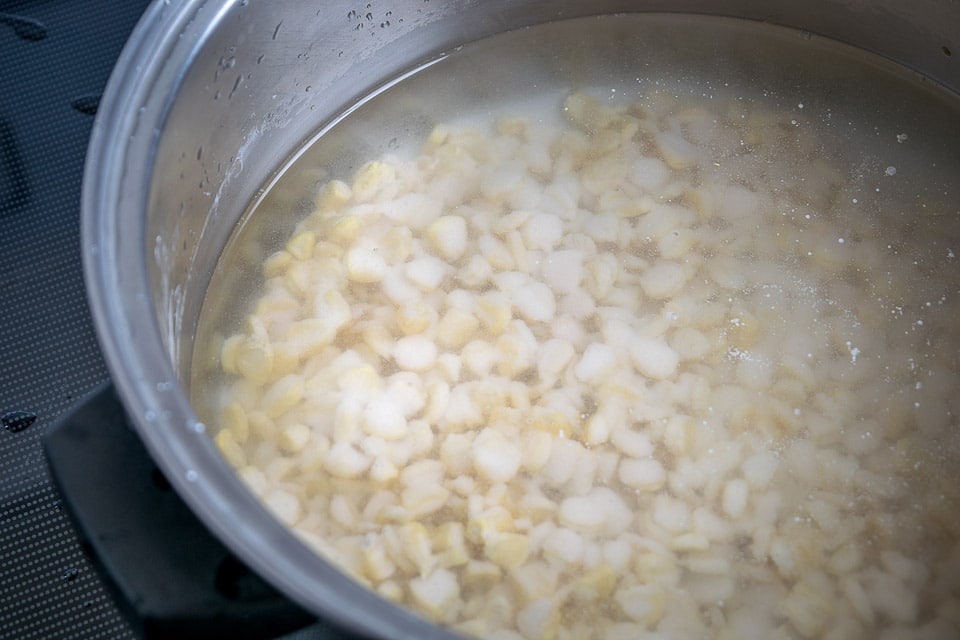 This will also loosen up the outer skin and make the corn more amenable to being ground up. It also makes it taste better and that helps too!
The next day we'll drain and rinse the corn, rubbing the kernels to remove the outer skins.
Once you completely rinse off the corn you'll end up with nixtamal, i.e. whole corn kernels that have soaked in an alkaline solution.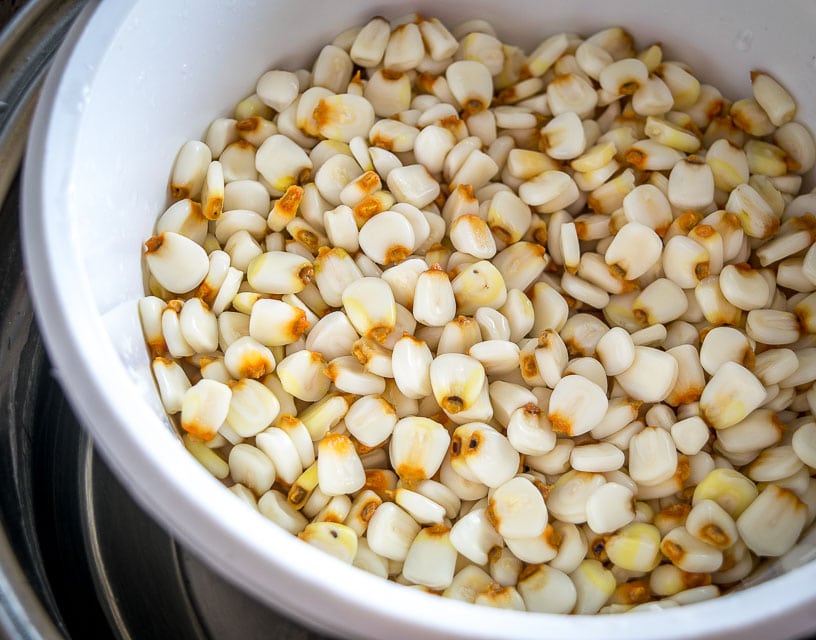 To make hominy all you need to do is cook the kernels until heated through. Hello hominy!
But of course, there is a shortcut for this process and it looks like this: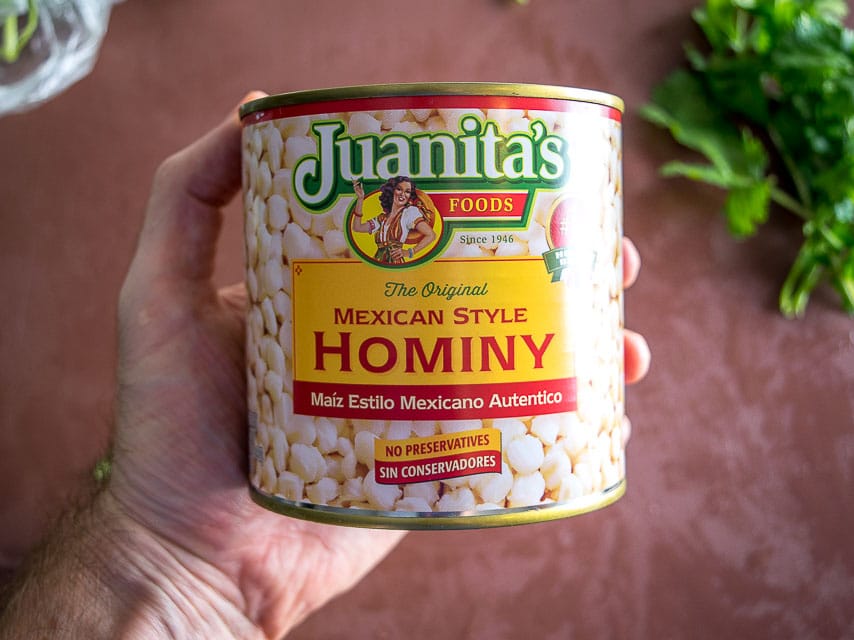 Canned hominy is quite common in Mexico and even in the States. This is fully cooked hominy and all you need to do is drain, rinse and reheat it.
You'll also find dried hominy in Hispanic markets these days. Cooking dried hominy is similar to cooking beans, i.e. it takes some time but you'll get an upgrade in flavor compared to the canned option.
And that's hominy in a nutshell. Easy right?
We use hominy to make Pozole Verde and Pozole Rojo. Pozole is a classic Mexican soup that relies on the hominy to make a hearty, satisfying meal.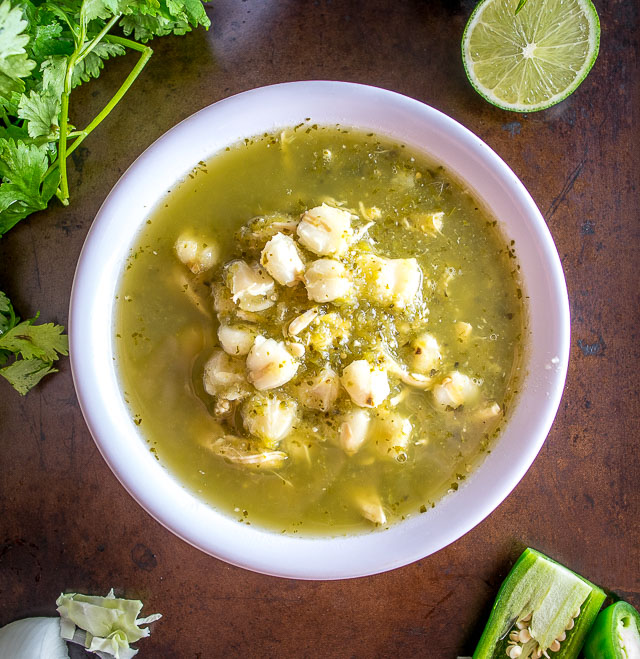 If you want more info on how to use the nixtamal to make your own corn tortillas then check out our Homemade Masa Dough post. With an additional shortcut being these Corn Tortillas that are made using Masa Harina.
Okay, let me know if you have any other questions about hominy. It's a great ingredient to add to your kitchen arsenal.
Buen Provecho!
Want the latest recipe? Click your favorite from these options and follow me: Instagram, Facebook, Pinterest, TikTok, YouTube.
Still hungry?!
Want to receive Mexican Please recipes via email when they are posted?  Sign up below to subscribe.  All recipes are spam free.