The alkaline agent used in the nixtamalization process is frequently referred to as Calcium Hydroxide.  But what exactly is it?
First, let's back up a bit.
To make corn tortillas you'll need to soak the corn in an alkaline agent.  This will improve the nutritional profile of the corn and, more importantly, it will make the tortillas taste better!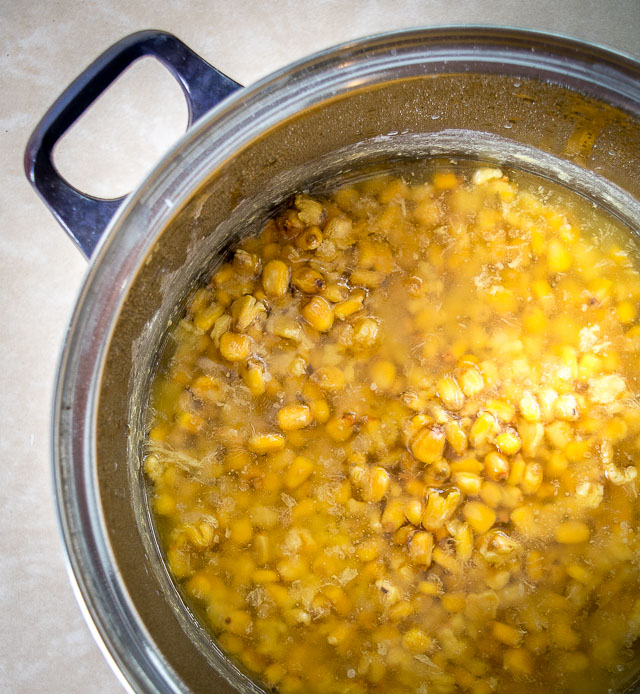 Wood ashes are highly alkaline, and there's a good chance that this is how the Mesoamericans discovered the process, but these days it's most common to use Calcium Hydroxide as the alkaline agent.
Calcium Hydroxide is made by mixing Calcium Oxide with water, and you'll frequently see it referred to as Slaked Lime.
In the food industry you'll see it referred to as Pickling Lime, Cal, or Cal Mexicana.
It's all the same thing, a white odorless powder that you can usually find in the Latin goods section of the supermarket.  If not there you'll definitely find it at Hispanic markets (or Amazon).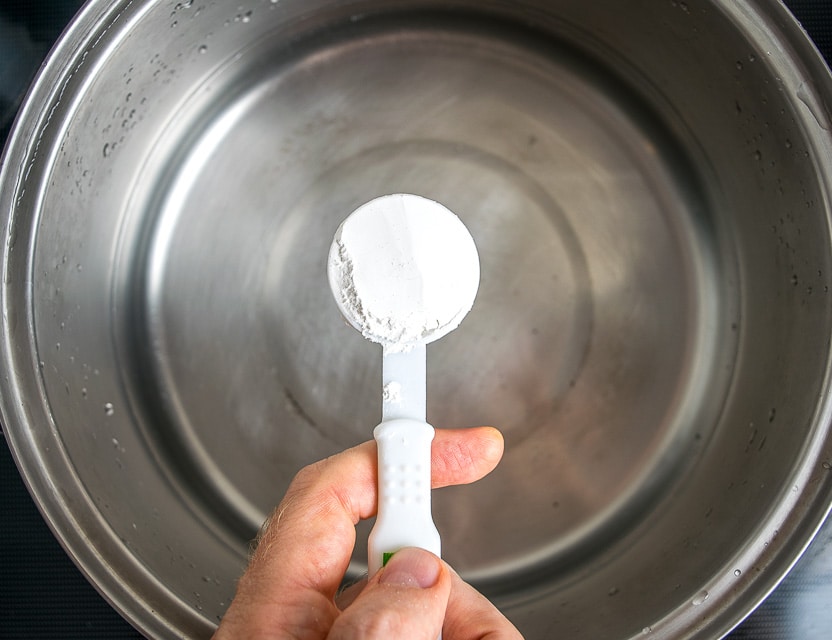 Then it's just a matter of soaking some dried field corn in the Cal and letting it rest overnight.
The next day you can rinse it off and the Calcium Hydroxide will have done its job.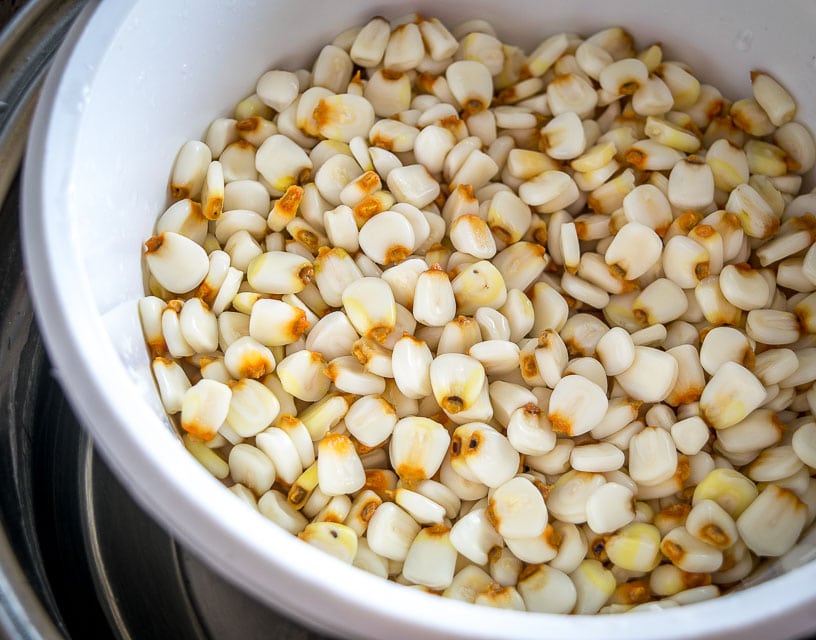 Grind this up and you've got some real deal masa dough on your hands.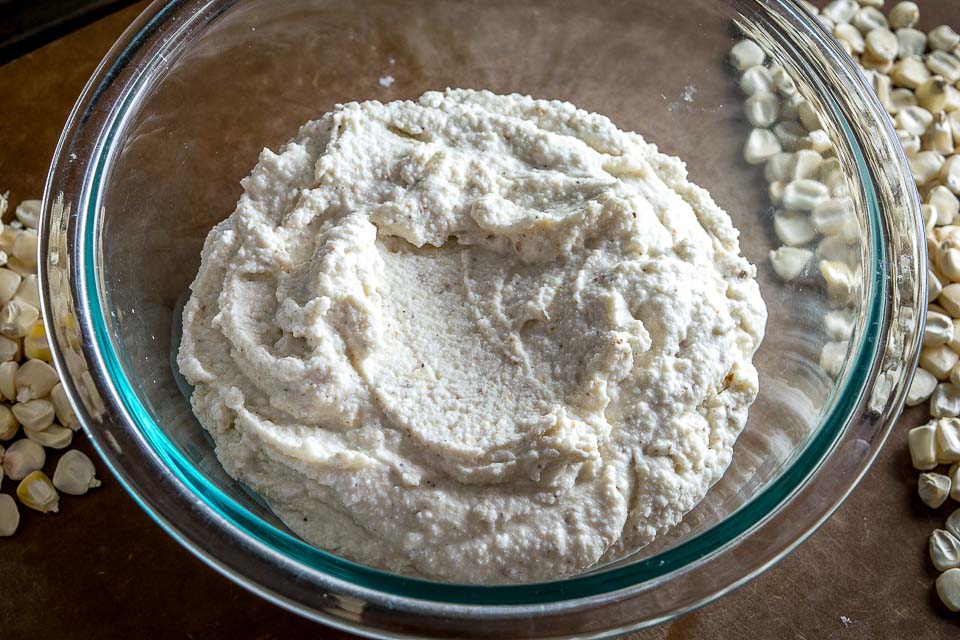 You can use this masa dough to make corn tortillas, tamales, or even some gorditas.
And that's Calcium Hydroxide in a nutshell.  Easy right?
If you want to see how we use it then check out our homemade Masa Dough post.
And here's a bit more detail on the Nixtamalization process. 
Feel free to get in touch if you have any additional questions about any of this.  Cheers.
P.S. Here are links to two good Calcium Hydroxide choices on Amazon: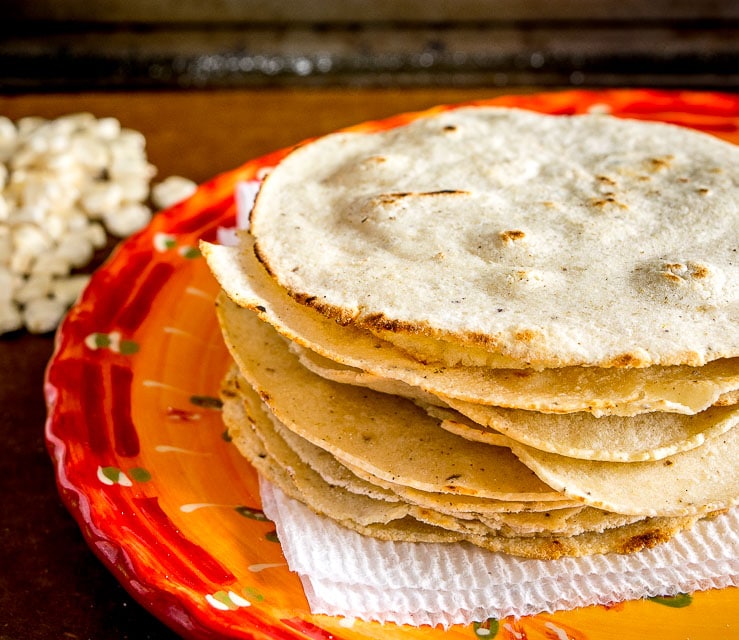 Still hungry?!
Want to receive Mexican Please recipes via email when they are posted?  Sign up below to subscribe.  All recipes are spam free.