I am picky on this one -- I think it's much better to roast your tomatillos so please don't boil them!
I tested this recently and found some pretty hard evidence that roasting them is better.
And by better I mean....you'll extract more flavor from them and your Salsas and sauces will taste significantly better!
Authentic Salsa Verde is the perfect recipe to help prove this so that was my testing ground. Here's a look at the ingredients I used:
4-5 tomatillos
1/2 small onion
1 garlic clove
1 jalapeno
10-12 sprigs cilantro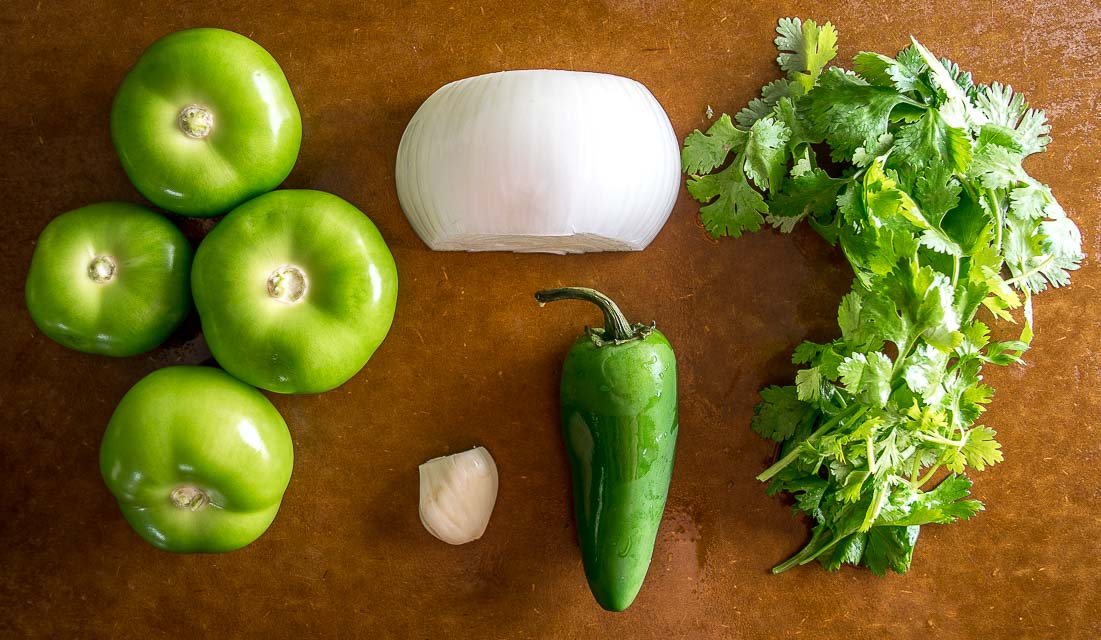 First I tried boiling the tomatillos for 15 minutes or so.
Then combined them with the other ingredients in a blender.
And I compared that to versions where I broiled the tomatillos for 10-12 minutes: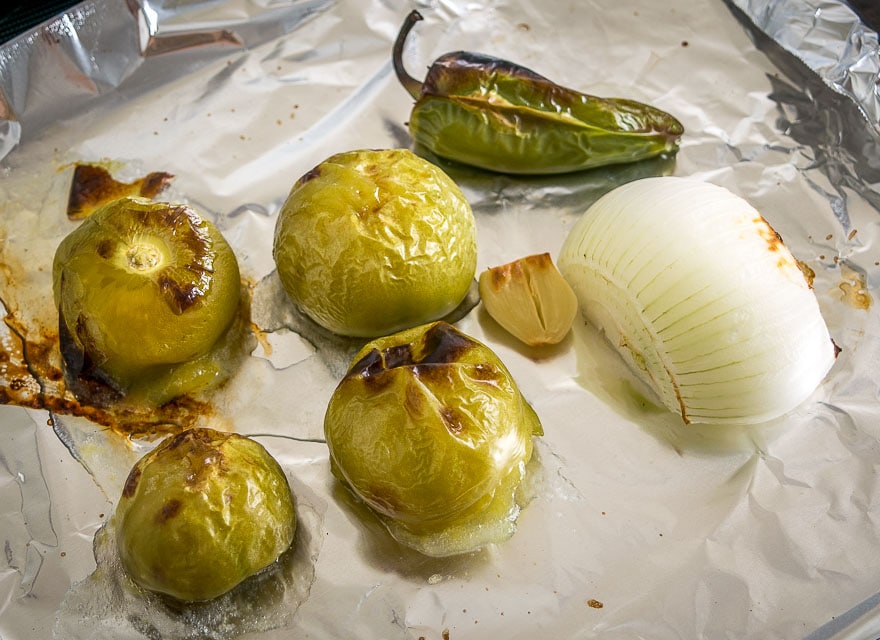 And a version where I roasted the tomatillos in the oven (400F) for 15 minutes: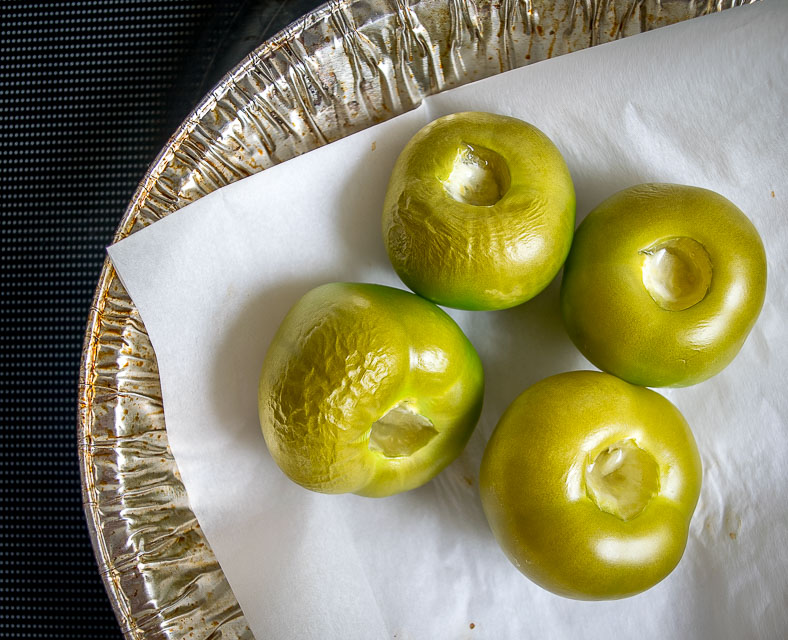 And for me the broiled and oven-roasted tomatillos produced a significantly more flavorful Salsa Verde.
Don't get me wrong, the boiled version is still decent, but I found its flavor to be dull compared to the other versions.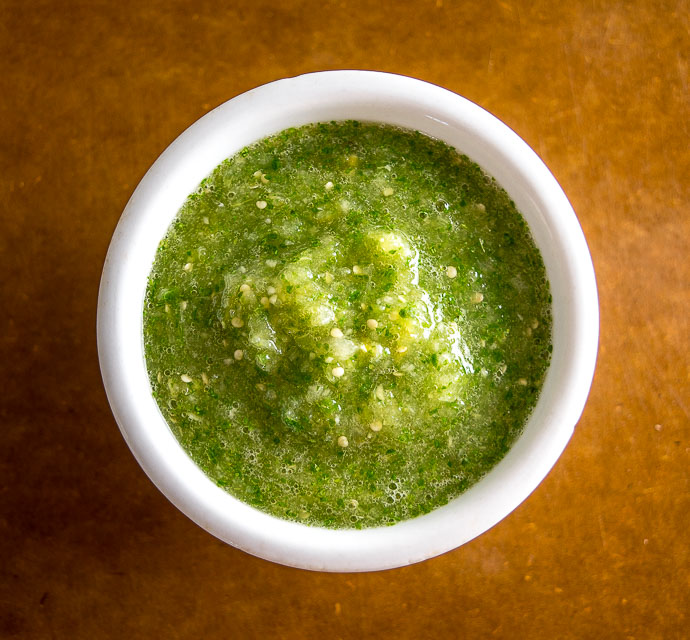 In retrospect, this makes sense as boiling water will max out around 212F and the other versions are applying heat to the tomatillos in the 400-500F range. That extra heat seems to sweeten up the tomatillos a bit more and lower their acidity.
Said another way....
They taste better!
Okay I hope this quick article convinces you to roast your tomatillos in the oven or under the broiler. It's super easy to do and you'll get a lifetime of awesome Salsa Verde in return.
For reference, the post 4 Different Ways to Make the Same Salsa discusses this in detail, with a pan-roasted version being a middling option that you can use whenever you don't have access to an oven.
Here's the original Salsa Verde recipe:
And more info on working with tomatillos:
What's a Tomatillo and How Do I Use It?
Let me know if you have any questions about this. Enjoy!
Want the latest recipe? Click your favorite from these options and follow me: Instagram, Facebook, Pinterest, TikTok, YouTube.
Still hungry?!
Want to receive Mexican Please recipes via email when they are posted?  Sign up below to subscribe.  All recipes are spam free.