There's nothing worse than having Guacamole on the brain and then realizing your avocados aren't ripe!
Luckily there's an easy trick you can use in a pinch.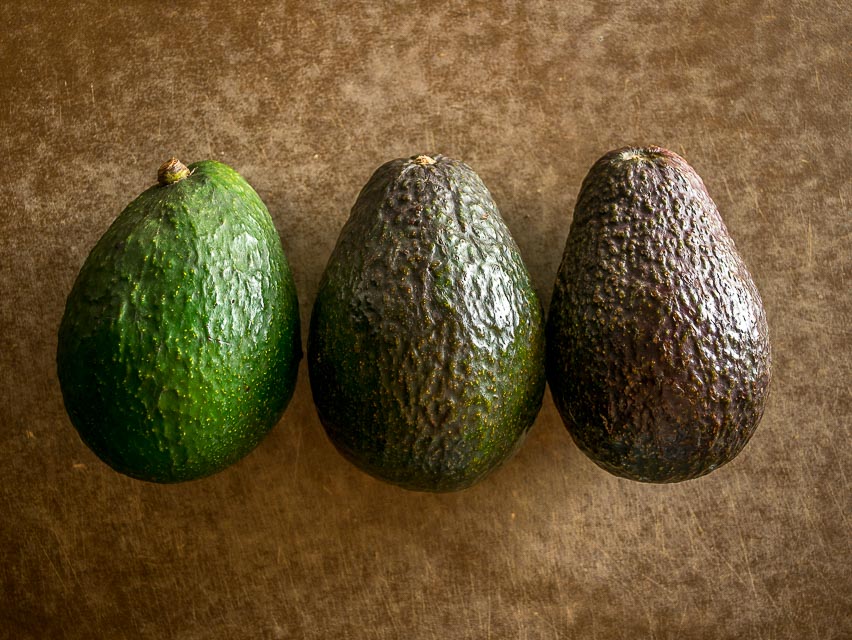 See that avocado in the middle in the above pic? It's still greenish and hard to the touch -- most people would say it's not ready to use.
But what if that's all you got?!!
I've been in that situation way too many times, but now I don't sweat it, I just pull out the molcajete: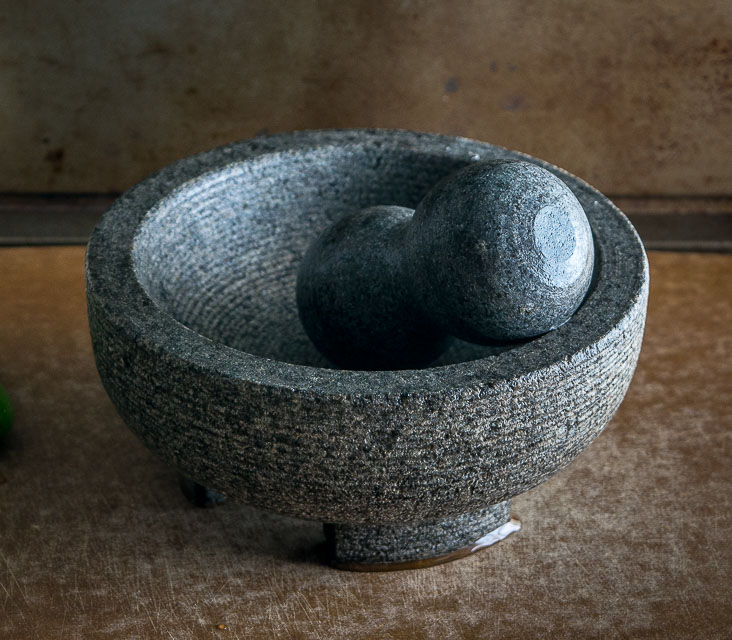 Otherwise known as the mortar and pestle 🙂
I get loads of mileage from this kitchen tool and they are fairly priced too. (The one I'm using is about $20-25 on Amazon).
Yes, you can use them to grind up your spices and seeds, but I think they are most valuable when squishing unripe avocados!
Compared to a fork, the weight of the mano (pestle) makes it significantly easier to grind down the avocado.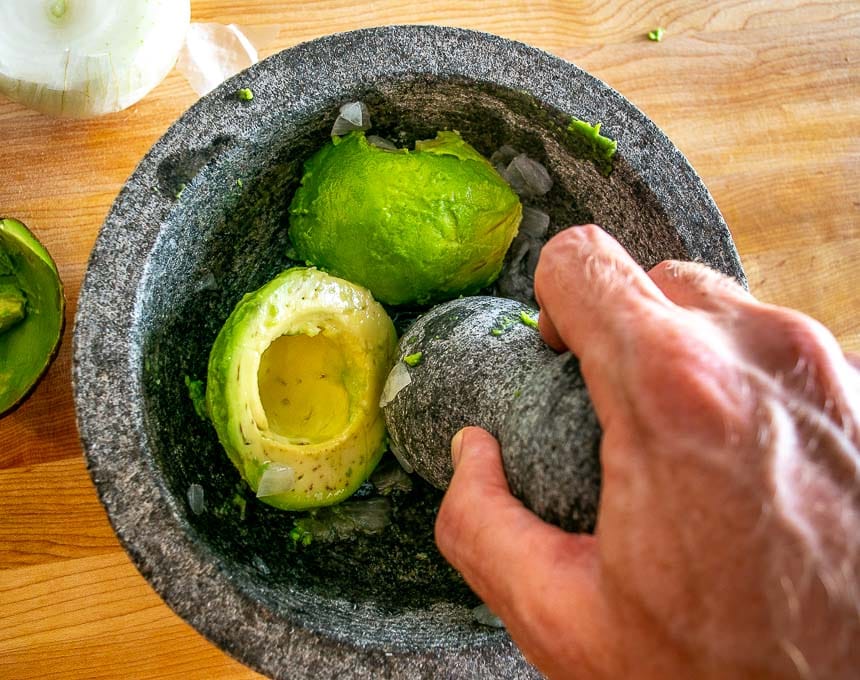 And while unripe avocados are known for being bitter, you'd be surprised how good your Guacamole will taste even when using semi-unripe avocados. Most peeps won't be able to tell the difference as long as you use plenty of salt and lime juice.
My go-to Guac recipe looks like this:
1 avocado
juice of 1/2 lime
2-3 tablespoons finely chopped onion
1/4 teaspoon of salt
Start by adding the onion and salt to the molcajete: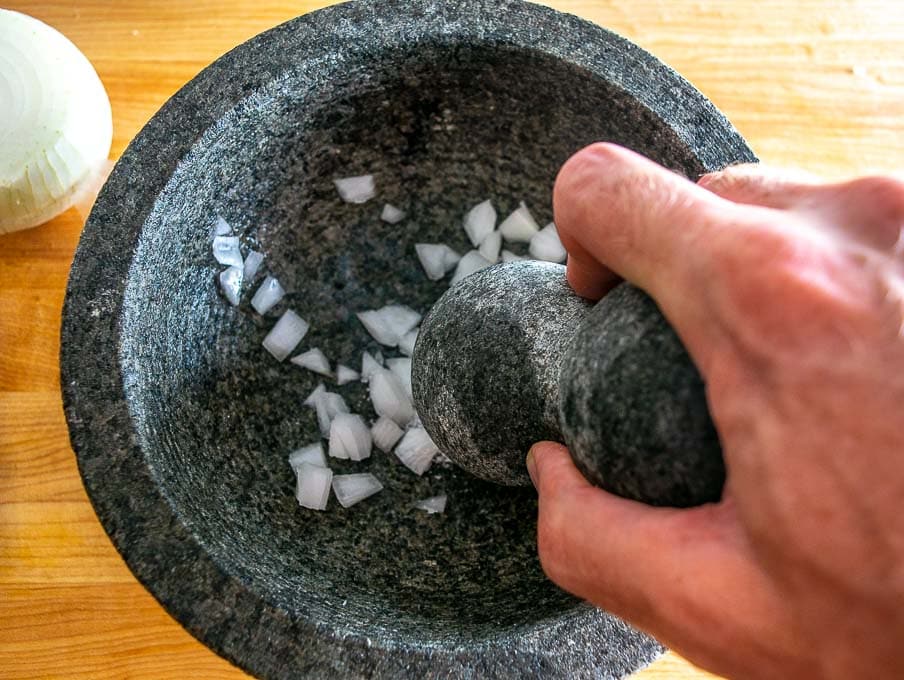 Give the onion a good grind -- this will release some additional oils and help the flavor infuse into the Guac.
Add the flesh of a single avocado and the juice of 1/2 lime. Use the mano (pestle) to grind down the avocado.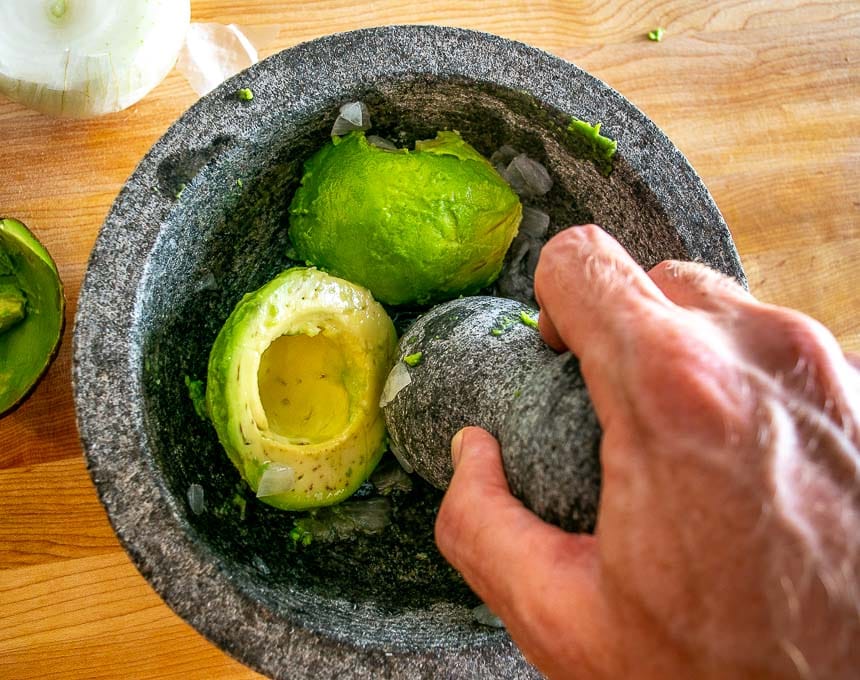 I think it's easiest to press down and use a twisting motion.
If the avocado is sliding away then use a fork to hold it in place while grinding. You can optionally cut the avocado into smaller pieces while it's in the molcajete.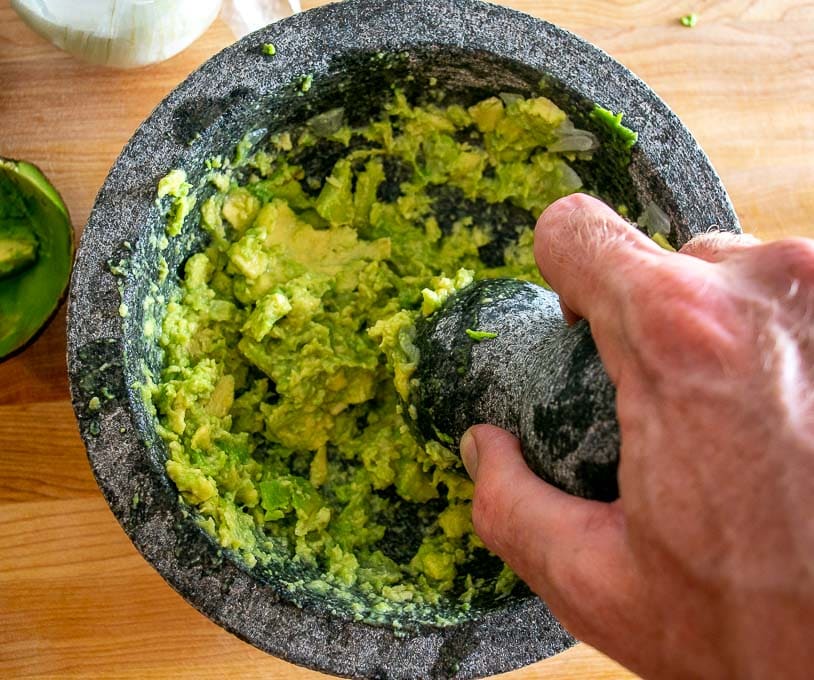 As the avocado breaks down it will transform into your beloved Guac!
As mentioned, adequate seasoning will usually take care of any bitter undertones, so feel free to add additional pinches of salt or another squeeze of lime to get it to your liking.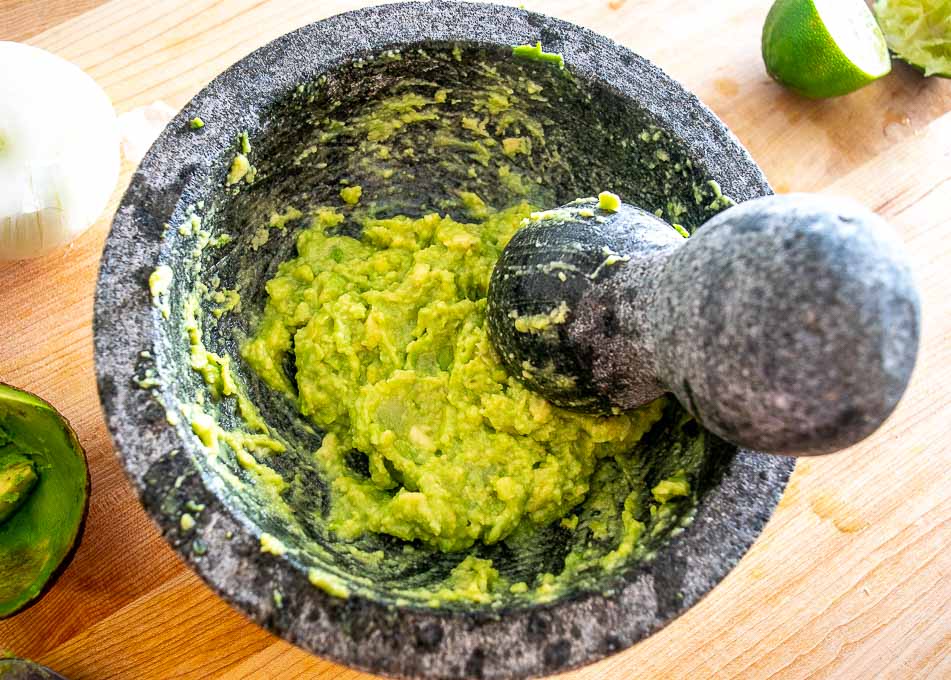 Hello delicious Guacamole!
Keep in mind there's a limit to how effective this trick can be. Take another look at this pic: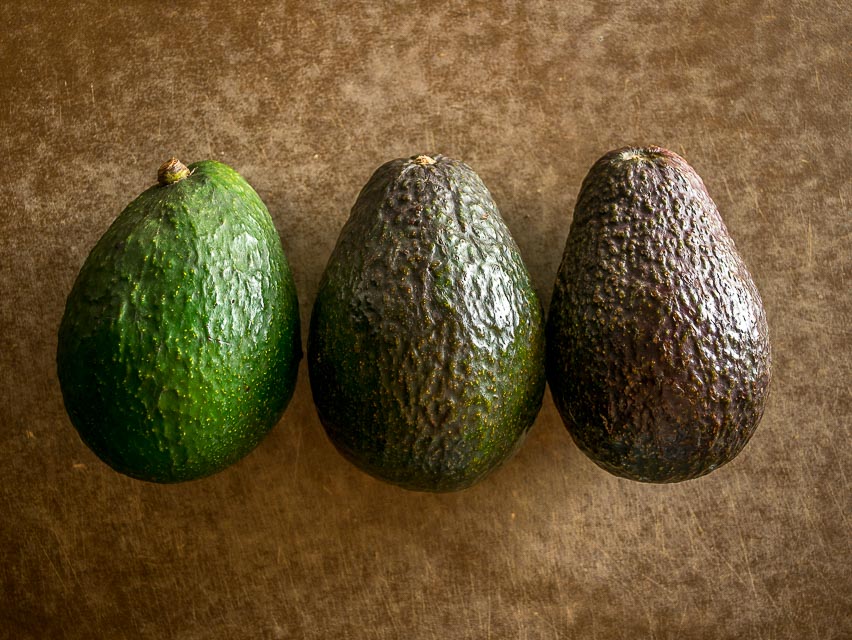 That bright green avocado on the left is rock hard and I probably wouldn't bother with that one.
It's the firm, greenish one in the middle that most people bypass and can now officially be added to your repertoire. Awesome!
That's why I always buy a range of avocados: from ripe to unripe. This will give you plenty of options for the coming week and you'll always be able to whip up a quick batch of Guac in the molcajete 🙂
For more tips see our Avocado Tips and Recipes article.
To see full instructions for this awesomely easy Guac see The Only Guac Recipe You'll Ever Need.
And here's the Amazon link for the molcajete I use in this article.
Buen Provecho.
Disclaimer: there are some affiliate links on this page which means I will get a small percentage of the sale if you make a purchase at no additional cost to you. But I only recommend products that I use and trust — feel free to get in touch if you have any questions about this!
To get up-to-date recipes follow me on Instagram, Facebook, or Pinterest.
Still hungry?!
Want to receive Mexican Please recipes via email when they are posted?  Sign up below to subscribe.  All recipes are spam free.