The easiest way to pick an avocado is to give a few of them a squeeze when you're at the supermarket.  The darker ones that give a little when you squeeze them are usually your best option.
The hard, green avocados aren't ready for consumption yet and you won't be able to cut into them.  The mushy, darker ones will be over-ripe and brown inside.
You want the ones that yield to some pressure but still hold their shape.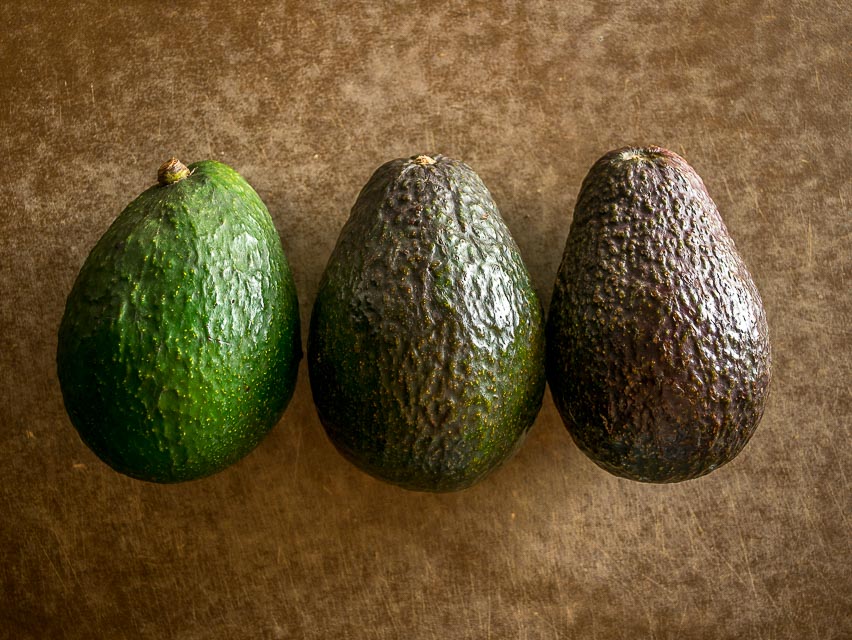 But instead of trying to find the perfect avocado, I usually buy a range of them so that I'll always have a fresh avocado on hand for the next week or so.
The hard, green ones will need a few days to ripen.  Let them rest on the counter at room temperature.
Ripe avocados that won't be used that day can go in the fridge.  This halts the ripening process and extends their life for a few days.  This is a great trick to keep in mind!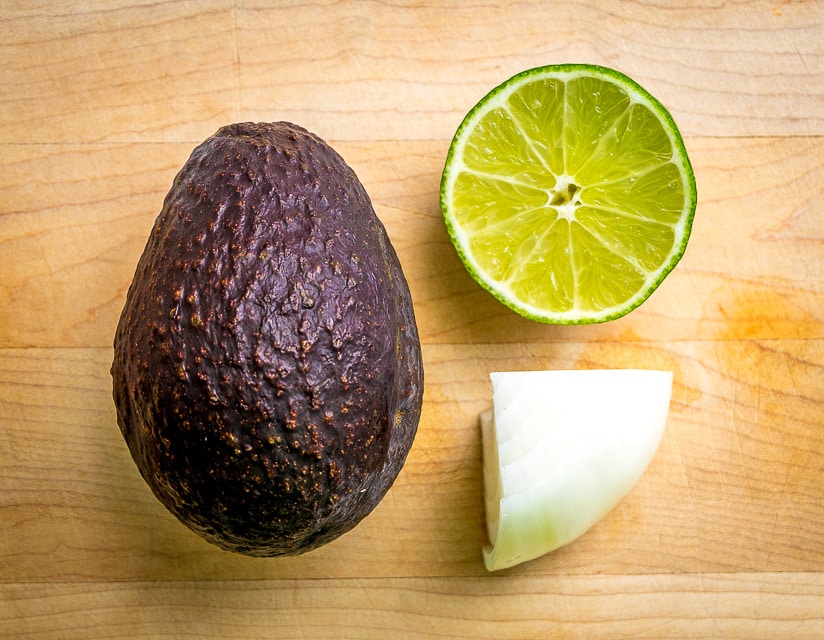 Of course, I think it's best to keep lime and onion on hand because then you'll always have the option of making some awesome Guacamole, but I might be biased!  You can find our Basic Guacamole recipe here.
We also have a list of other Mexican recipes you can make with avocados in our Avocado Tips and Recipes article.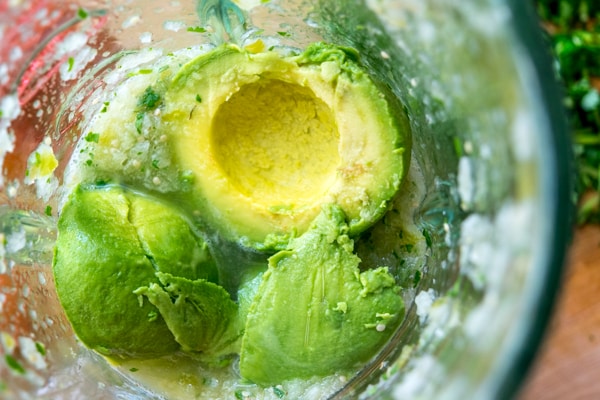 Don't forget that the best place to store an avocado is in your stomach!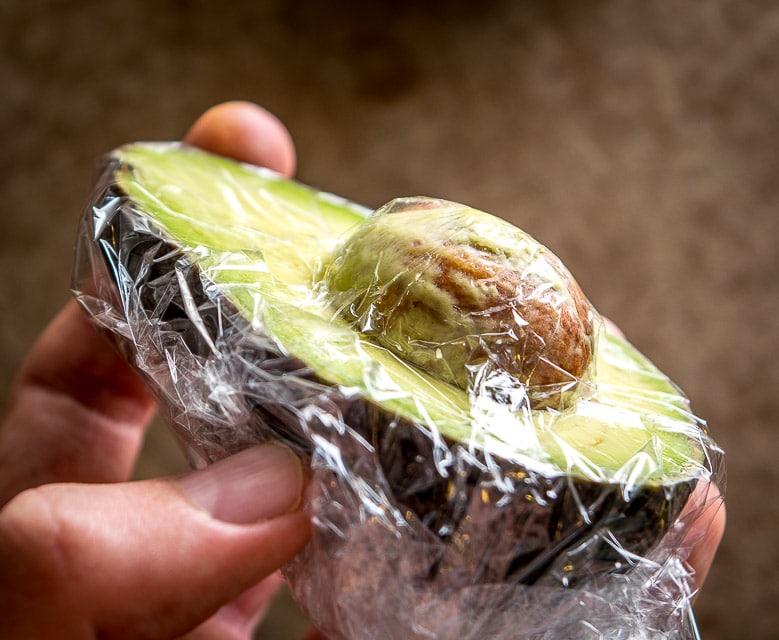 There's no ideal way to store half an avocado.  Wrapping it in plastic and putting it in the fridge is probably the best option.  You'll still get some oxidization on the top of it,  but you can usually scrape it off and it will be green underneath.
Okay, let me know if you have any questions about these beauties.  Once you get in the habit of buying a range of avocados you'll always have some ripe ones on hand.  Good luck!
Still hungry?!
Want to receive Mexican Please recipes via email when they are posted?  Sign up below to subscribe.  All recipes are spam free.